Here are some of the experts who spoke at Never Is Now in 2021. Watch Now and listen to the conversations about fighting hate and bigotry. Learn what you can do in your community to fight antisemitism.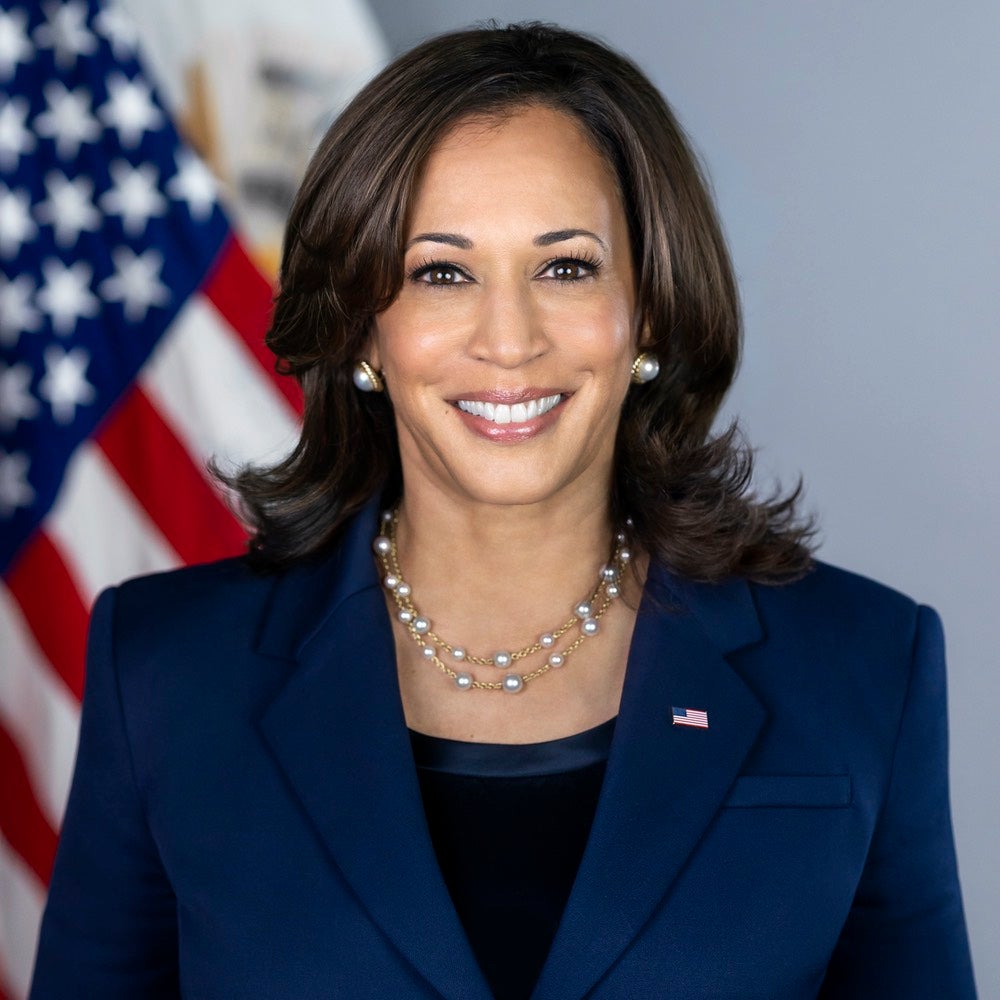 Kamala Harris
Vice President of the United States of America
Kamala D. Harris is the Vice President of the United States of America. She was elected Vice President after a lifetime of public service, having been elected District Attorney of San Francisco, California Attorney General, and United States Senator.
Vice President Harris was born in Oakland, California to parents who emigrated from India and Jamaica. She graduated from Howard University and the University of California, Hastings College of Law.
Vice President Harris and her sister, Maya Harris, were primarily raised and inspired by their mother, Shyamala Gopalan. Gopalan, a breast cancer scientist and pioneer in her own right, received her doctorate the same year Vice President Harris was born. 
Her parents were activists, instilling Vice President Harris with a strong sense of justice. They brought her to civil rights demonstrations and introduced role models—ranging from Supreme Court Justice Thurgood Marshall to civil rights leader Constance Baker Motley—whose work motivated her to become a prosecutor. 
Growing up, Vice President Harris was surrounded by a diverse community and extended family. In 2014, she married Douglas Emhoff. They have a large blended family that includes their children, Ella and Cole.
Throughout her career, the Vice President has been guided by the words she spoke the first time she stood up in court: Kamala Harris, for the people.
In 1990, Vice President Harris joined the Alameda County District Attorney's Office where she specialized in prosecuting child sexual assault cases. She then served as a managing attorney in the San Francisco District Attorney's Office and later was chief of the Division on Children and Families for the San Francisco City Attorney's Office. 
She was elected District Attorney of San Francisco in 2003. In that role, Vice President Harris created a ground-breaking program to provide first-time drug offenders with the opportunity to earn a high school degree and find employment. The program was designated as a national model of innovation for law enforcement by the United States Department of Justice. 
In 2010, Vice President Harris was elected California's Attorney General and oversaw the largest state justice department in the United States. She established the state's first Bureau of Children's Justice and instituted several first-of-their-kind reforms that ensured greater transparency and accountability in the criminal justice system. 
As Attorney General, Vice President Harris won a $20 billion settlement for Californians whose homes had been foreclosed on, as well as a $1.1 billion settlement for students and veterans who were taken advantage of by a for-profit education company. She defended the Affordable Care Act in court, enforced environmental law, and was a national leader in the movement for marriage equality.
In 2017, Vice President Harris was sworn into the United States Senate. In her first speech, she spoke out on behalf of immigrants and refugees who were then under attack. As a member of the Senate Homeland Security and Governmental Affairs Committee, she fought for better protections for DREAMers and called for better oversight of substandard conditions at immigrant detention facilities.
On the Senate Select Committee on Intelligence, she worked with members of both parties to keep the American people safe from foreign threats and crafted bipartisan legislation to assist in securing American elections. She visited Iraq, Jordan, and Afghanistan to meet with servicemembers and assess the situation on the ground. She also served on the Senate Judiciary Committee. During her tenure on the committee, she participated in hearings for two Supreme Court nominees.
As Senator, Vice President Harris championed legislation to reform cash bail, combat hunger, provide rent relief, improve maternal health care, and address the climate crisis as a member of the Senate Committee on Environment and Public Works. Her bipartisan anti-lynching bill passed the Senate in 2018. Her legislation to preserve Historically Black Colleges and Universities was signed into law, as was her effort to infuse much-needed capital into low-income communities during the COVID-19 pandemic.
On August 11, 2020, Vice President Harris accepted President Joe Biden's invitation to become his running mate and help unite the nation. She is the first woman, the first Black American, and the first South Asian American to be elected Vice President, as was the case with other offices she has held. She is, however, determined not to be the last.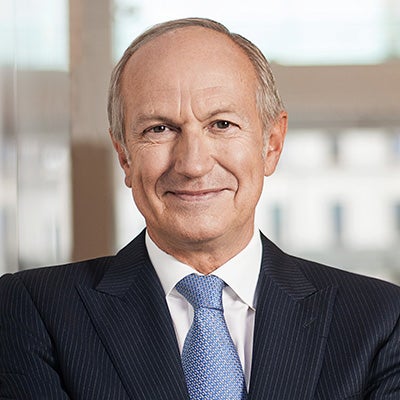 Jean-Paul Agon
Chairman of L'Oréal
Jean-Paul Agon is the recipient of the 2021 ADL Courage Against Hate Award.
Graduated from HEC, Jean-Paul Agon joined the Group in 1978, in which he has worked his entire career. He successively led several of its brands, countries and geographical zones. He created in particular the Asia-Pacific zone in 1997, that has become the 1st region of the Group since, and then managed the North America Zone as of 2001. He became CEO of L'Oréal in 2006, and then Chairman and CEO from 2011 to 2021.
In 15 years, Jean-Paul Agon adapted the company by leading in-depth strategic transformations, notably the digital and e-commerce revolution and the one of responsibility and sustainability. With a double ambition: combining economic performance and exemplarity in environmental, social, ethical and societal fields.
The Ethics Resource Center awarded him the "Pace Leadership in Ethics Award" for L'Oréal's achievements in the area of business ethics, diversity, financial transparency and sustainable development.
He is a Director of Air Liquide, co-chairman of the France China Committee, a member of the European Round Table of Industrialists, and a Director of the French Institute of International Relations (Ifri).
He is an officer of the French Legion of Honour.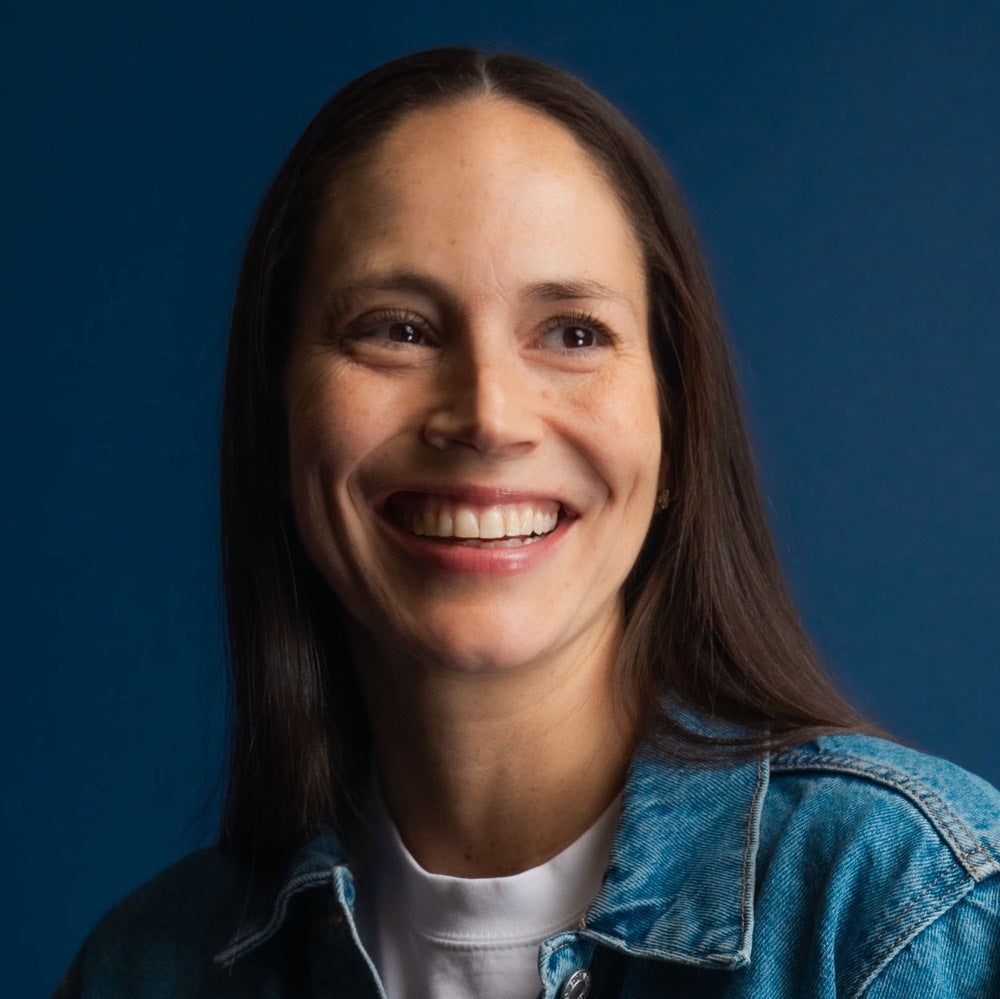 Sue Bird
4x WNBA Champion, 5x Olympic Gold Medalist, Activist
Regarded as the world's premier point guard, Sue Bird is the WNBA's All-Time Leader in Assists and known for being selfless, driven, encouraging, funny and smart. Bird is a seasoned veteran and a born leader who has dominated at every level. She is one of only seven women to win an Olympic Gold Medal (she's won five), a World Championship Gold Medal (she's won four) an NCAA Championship (she's won two), and a WNBA Championship (she's won four – the last just weeks before her 40th birthday). Sue is also a five-time Euroleague Champion, a twelve-time WNBA All-Star, was voted by the fans as one of the WNBA's Top 15 Players of All Time. Off the court, Sue spends time as a basketball analyst for ESPN, as an NBA front office executive and as an outspoken and visible activist advocating for Black Lives, equality, health and wellness and expanding opportunities for girls and all marginalized people. 
Juju Chang
Co-Anchor, ABC News' "Nightline"
Juju Chang is an Emmy® Award-winning co-anchor of ABC News' "Nightline." She also reports regularly for "Good Morning America" and "20/20." Chang reported on the recent rise of hate crimes toward the Asian American and Pacific Islander (AAPI) community as anchor of the ABC News Live special "Stop The Hate: The Rise In Violence Against Asian Americans" and the "20/20" special "Murder In Atlanta" following the Atlanta mass shooting.
Chang has been recognized for her in-depth personal narratives set against the backdrop of pressing national and international news. Her recent reports include a critical examination of the controversial Migrant Protection Protocols (MPP) known as the "Remain in Mexico" immigration policy. The story was told through the eyes of one pregnant woman and her family among the 60,000 asylum seekers camped for months along the Rio Grande. Chang's award-winning report on violence against transgender women of color across the country caps a series of her stories on LGBTQ+ issues. Chang won a GLAAD award for her story on the 25th anniversary of Matthew Shepard's murder and the legacy his parents have built in his honor. Chang's exclusive television interview with transgender solider Chelsea Manning, after seven years in prison, explored issues of national security leaks, medical treatment for incarcerated transgender people and LGBTQ+ military service.
Chang has covered the major breaking news for decades for ABC News, including the extensive COVID-19 science and the fallout on hospital ICU's, health care and essential workers. Chang covered Superstorm Sandy, the Orlando nightclub massacre and the Boston Marathon bombing.
She has traveled around the world to report on global issues and gender-based violence, including a trip through Central Africa on the front lines against Boko Haram and #bringbackourgirls. She traveled to Honduras for "Femicide: the Untold War," an eye-opening look at rampant violence against women.
Chang has profiled newsmakers like Facebook COO Sheryl Sandberg, former Vice President Joe Biden and Oprah Winfrey as well as entertainers like Chris Pratt, Channing Tatum, Tom Hanks and Nicki Minaj. Her extensive feature reporting covers parenting dilemmas, digital addictions and social media moguls like Dude Perfect and Kendall Jenner.
A former news anchor for "Good Morning America," Chang joined ABC News just after college as an entry-level desk assistant in 1987 and rose to become a producer for "World News Tonight." After reporting for KGO-TV in San Francisco and the ABC News affiliate service NewsOne in Washington, D.C., she co-anchored the overnight show "World News Now." Chang's work has been recognized with numerous awards, including multiple Emmy's, Gracie's, a DuPont, a Murrow and Peabody awards. In 2017, she was honored with the Lifetime Achievement Award at the Front Page Awards.
Born in Seoul, South Korea, and raised in Northern California, Chang graduated with honors from Stanford University with a Bachelor of Arts in political science and communication. She is married to WNET president and CEO Neal Shapiro and, together, they have three sons. Chang is a member of the Council on Foreign Relations and a founding board member of the Korean American Community Foundation.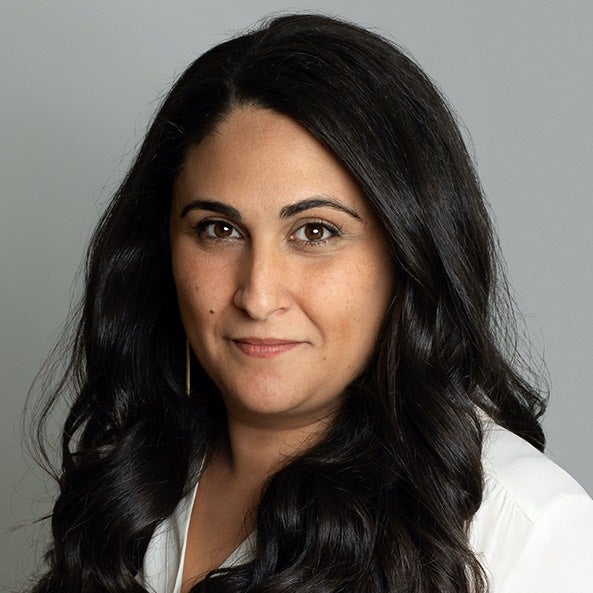 Sheera Frenkel
Author and New York Times Cybersecurity Correspondent
Sheera Frenkel is an award-winning technology reporter based in San Francisco. In 2021, she and Cecilia Kang published, "An Ugly Truth: Inside Facebook's Battle for Domination." The book became a New York Times and International Bestseller.  
Previously, she spent over a decade in the Middle East as a foreign correspondent, reporting for BuzzFeed, NPR, The Times of London and McClatchy Newspapers.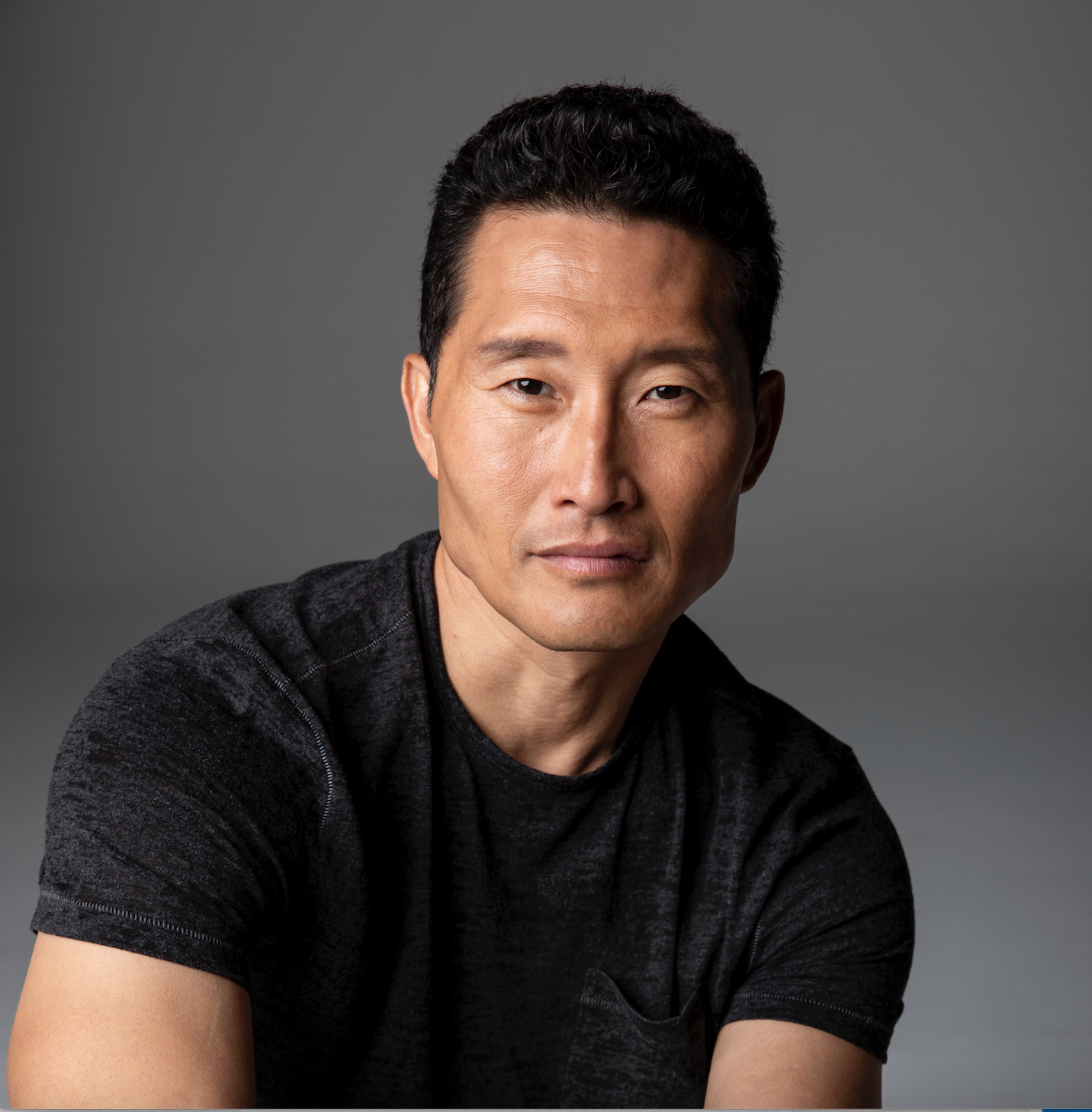 Daniel Dae Kim
Actor, Producer, Activist
Daniel Dae Kim has captivated global audiences with his transformative performances across film, television and theater. His body of work continues to evolve with powerful roles and compelling narratives as an actor, director and producer.
Up first, Kim will appear in an episode of BJ Novak's The Premise.  The show is a fearlessly ambitious new series that uses comedy to engage with the biggest issues of our unprecedented modern era.  His episode, "Butt Plug", tells the story of a once-poor child of immigrants, who has now become one of the world's richest men presents a chance at redemption to his former school bully: an uninterrupted hour with his board of directors to pitch a very specific product. Written by B.J. Novak and directed by Jake Schreier, Daniel's episode premieres on FX on October 7th.
Following that, he will star in the second installment of Nat Geo's scripted anthology series, The Hot Zone: Anthrax.  The gripping series marks Daniel's first leading role in his career and is based on the domestic terror attacks following 9/11.  Kim stars as the federal agent on the case, opposite Tony Goldwyn.  The show premieres on Nat Geo this Thanksgiving.
Next year, Kim can be seen in AMC's Pantheon, the ambitious one-hour animated drama, based on a series of short stories by Ken Liu about Uploaded Intelligence. AMC has ordered two seasons of the timely drama, which also features the voices of Katie Chang, Paul Dano, Rosemarie DeWitt, Aaron Eckhart, Taylor Schilling and Ron Livingston. Pantheon will premiere in 2022.
Daniel is currently in production of Apple TV+'s Roar. The anthology series, created by Liz Flahive and Carly Mensch (GLOW) and executive produced by Nicole Kidman, is based on Cecelia Ahern's book of short stories. The series features eight, half-hour episodes, each told from a female point of view. In Daniel's episode, a best-selling author receives critical acclaim for her book on being Black in America, she's flown to Hollywood and as her work becomes increasingly exploited for mass cultural consumption, she slowly starts to turn invisible.
Kim recently starred in Joe Penna's Stowaway, opposite Toni Collette, Anna Kendrick and Shamier Anderson. After a stowaway is discovered on a mission to Mars, the crew is faced with an existential decision that may jeopardize all their lives. An intensely personal human drama, Netflix released the film worldwide on April 22. Kim also recently lent his vocal talents to Disney +'s Raya and The Last Dragon, which also features the voices of Kelly Marie Tran, Awkwafina, Gemma Chan, Benedict Wong and Sandra Oh.
Kim's imperative work as an advocate for diversity, equity and inclusion for Asians throughout the US, as well as in Hollywood, has been documented in the New York Times, Washington Post, ABC News Nightline and a ground-breaking five-part PBS documentary. Kim has testified in front of Congress twice and was instrumental in the passing of the bill "Covid-19 Hate Crimes Act"  In addition to Kim's public-facing activism work, he is also a founding board member of the newly formed non-profit The Asian American Foundation, which aims to solve for the longstanding underinvestment in AAPI advocacy and power-building infrastructures.  Since May, TAAF has already donated $125 million in support of AAPI causes and raised $1.1 billion in its first month.
Kim's production company, 3AD, which specifically develops content featuring characters that are traditionally underrepresented, in front of, and behind the camera, is extremely active with several projects in development, through a first look deal with Amazon.  For the past five years 3AD has produced the hit ABC show, The Good Doctor, which is a one-hour drama featuring a doctor with autism, which Kim adapted from a Korean format – he also serves as Executive Producer.  Additionally, a dramedy series entitled Shoot the Moon starring Ken Jeong was just greenlit at Amazon.  This is Always is set up at Amazon as well, with Mina Shum writing and directing and Daniel in talks to star.  3AD has several more projects in development, including a highly anticipated heist movie with Randall Park.
Prior to his seven-season portrayal of Chin Ho Kelly on the juggernaut series Hawaii Five-0, Kim was perhaps best known for his role as Jin Soo Kwon on the hit TV series Lost, for which he shared a 2006 Screen Actors Guild Award for Best Ensemble and was individually honored with an AZN Asian Excellence Award, a Multicultural Prism Award and a Vanguard Award from the Korean American Coalition, all for Outstanding Performance by an Actor. He has been repeatedly recognized with the prestigious KoreAm Driven Award in the field of Arts and Entertainment.
In 2016, Kim received a Broadway Beacon Award for his role as the King of Siam in Lincoln Center's Tony Award-winning production of The King and I, as well as the Theater Legacy Award from New York's Pan Asian Repertory Theater.
Previous credits include the films: Hellboy, Insurgent, Allegiant, The Jackal, For The Love of The Game, The Hulk, Spider-Man 2, as well as the Academy Award® winning film Crash.  Previous television credits include:  The Legend of Kora, Flack, New Amsterdam, Crusade, and 24. 
Kim has also lent his voice talents to animated series and films, such as the award-winning Studio Ghibli film, The Tale of Princess Kaguya, as well as the PBS nature documentary series, Big Pacific, and Asian Americans.  Kim has also voiced characters for several video games, most notably, Johnny Gat in the bestselling series, Saints Row.
Born in Busan, South Korea, and raised in New York and Pennsylvania, Kim discovered acting while a student at Haverford College. After graduation, he moved to New York City, where he began his career on stage, performing in classics such as Romeo and Juliet, Ivanov and A Doll's House. Despite early success, he chose to further his knowledge of the craft by enrolling in New York University's Graduate Acting Program, where he earned his Master's Degree.
When not working, Kim and his family make their home in Hawaii.
Yair Lapid
Israel's Alternate Prime Minister and Minister of Foreign Affairs
Yair Lapid is the Minister of Foreign Affairs in Israel's 36th Government. He is also the Chairperson of the Yesh Atid Party.
Foreign Minister Lapid was born in Israel in 1963, is married to Lihi and is the father of Yoav, Lior and Yael.
He is the son of the late Yosef 'Tommy' Lapid, who was a journalist and later CEO of the Israel Broadcasting Authority, Member of Knesset, Deputy Prime Minister and Minister of Justice, and of Shulamit Lapid, an author who has published numerous works in Hebrew and was former chair of the Israeli Writers' Association.
Before entering politics, Minister Lapid was a journalist, television presenter, creator and writer. He published 12 best-selling books, the most prominent of which was Memories After My Death, written about his late father's life and reached the top of the bestseller list 100 times and has been translated into many languages. He published a weekly newspaper column that was the most widely read in the Israeli press, and presented multiple TV programs, that won numerous awards as well as being the most watched news show on Israeli TV. In addition, Foreign Minister Lapid has written hit songs which reached the top of the charts in Israel.
Before entering politics, Minister Lapid was active in many social organizations, including: Aleh -the Association for Assistance to People with Special Needs; "Children at Risk" for Autistic Children; YRF Association for Renewal in Education for Young People with Disabilities and taught citizenship at a school in Jaffa.
In 2012, Lapid announced his entry into politics and founded the Yesh Atid party, which he heads to this day. Yesh Atid is a centrist, Zionist, and liberal party. At the center of its ideological concept is to clean up the political system and fight corruption, balance between the Jewish and democratic values of the country, fights for the rights of women, LGBT and other minority groups, strengthen Israeli law enforcement and improve education and science. The party believes in strengthening security in Israel, striving for regional stability and extending Israel's hand in peace to all its neighbors.
In the 2013 general election, Yesh Atid was the surprise party of the election receiving over half a million votes, and becoming the second largest party in the Knesset (Israeli parliament), with 19 seats. The Yesh Atid party held, in addition to the finance portfolio, the education portfolio, the health portfolio, the welfare portfolio and the science, technology and space portfolio. Minister Lapid served as the Minister of Finance and was a member of the political-security cabinet, during Operation "Protective Edge".
In 2013, Lapid was included in TIME magazine's list of the 100 most influential people in the world and Foreign Policy's 100 Leading Global Thinkers.
In the elections to the 24th Knesset, Yesh Atid received 17 seats. Minister Lapid received the mandate from President Reuven Rivlin to form a government, and on the 2nd June 2021 Minister Lapid informed the President that he had been successful in forming a government coalition. On 13th June 2021 the new government was sworn in and Yair Lapid became Minister of Foreign Affairs.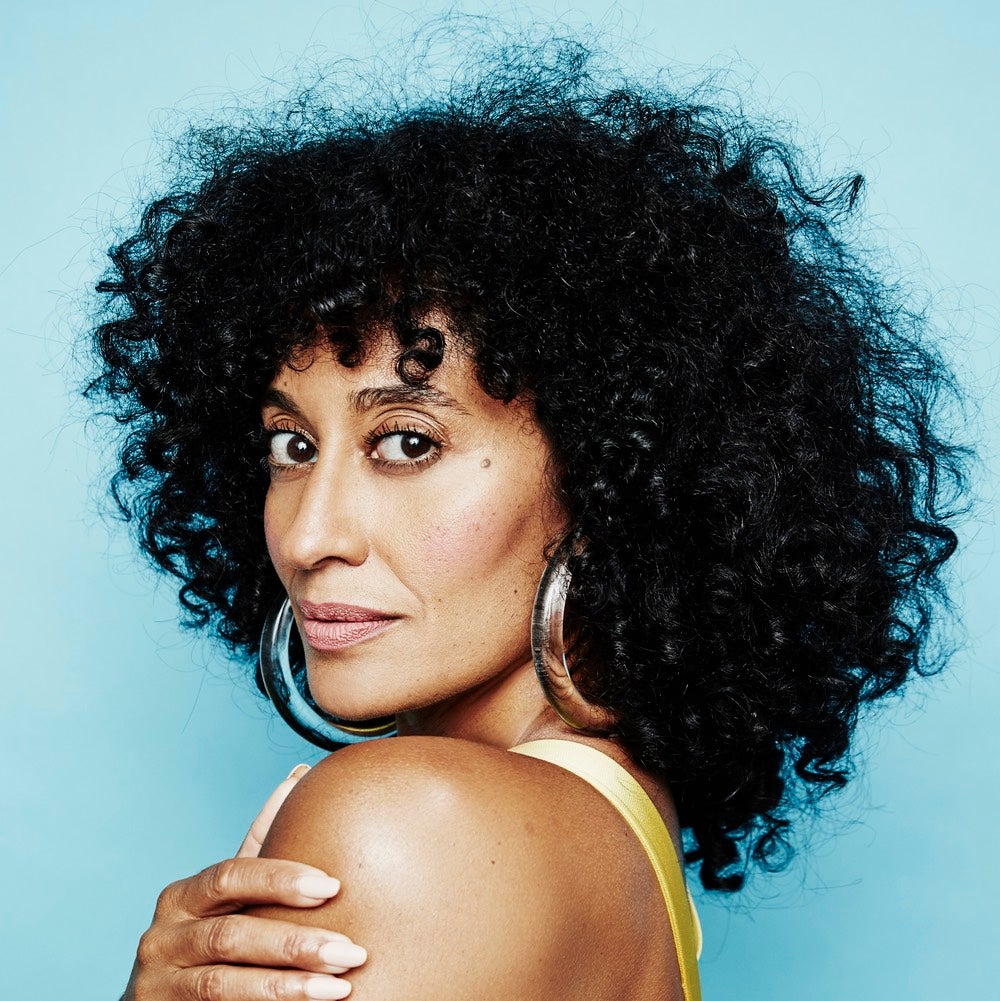 Tracee Ellis Ross
Actress, Producer, CEO
Tracee Ellis Ross continues to skillfully navigate the entertainment industry as an award-winning actress, producer and CEO. Ross can currently be seen starring in ABC's Emmy, SAG, NAACP, Critics Choice, Golden Globe nominated and Peabody-winning comedy series "black-ish". The hit series will return in mid-season with an 8th and final season.
For her role as Rainbow Johnson in the series, as a comedic leading actress, Ross has received numerous individual accolades including winning the Golden Globe Award in 2017 as well as nine NAACP Image Awards. She also garnered five Primetime Emmy nominations and two Critics Choice Award nominations. Ross was honored by Women in Film in 2017 with the "Lucy Award for Excellence" in Television and at the 2016 ESSENCE Black Women in Hollywood luncheon with the "Fierce and Fearless" award. Most recently, she joined the ranks of Victoria Beckham and Gwen Stefani in receiving the "Fashion Icon Award" at the 2020 People's Choice Awards.
Ross recently signed a multi-year overall deal with ABC Signature under her production company, Joy Mill Entertainment. The company will be based at the studio and produce content across all platforms. Joy Mill Entertainment is committed to amplifying multilayered stories that reframe assumptions about how people see themselves and each other.
Ross will also executive produce and narrate a new docuseries, THE HAIR TALES, along with "The Meaning of Mariah Carey" author Michaela Angela Davis. THE HAIR TALES will be a part of the Onyx Collective, Disney's recently launched content brand for creators of color and underrepresented voices on Hulu. The docuseries is about Black women, beauty and identity through the distinctive lens of Black hair. It will be produced by Joy Mill Entertainment, Culture House, Tretravision and Harpo Films alongside Oprah Winfrey, Ross and Angela Davis. It will debut on the Oprah Winfrey Network's cable channel and on Hulu.
Up next, Ross will lend her voice to the Disney+ original series from National Geographic GROWING UP ANIMAL. The six-part unscripted natural history series is an intimate and extraordinary adventure of baby animals, from the safety of the womb to the uncertainty of birth and their tentative first steps will drop on August 16th.
Ross recently completed production on B.J Novak's half-hour anthology series THE PREMISE. The cast includes Ben Platt, Lucas Hedges, Jon Bernthal, Kaitlyn Dever, Ed Asner and Beau Bridges. The Premise is a fearlessly ambitious new series that uses comedy to engage with the biggest issues of our unprecedented modern era. The first two episodes will premiere on FX On Hulu on September 16. Additionally, Ross will star and serve as executive producer in the adult animated comedy, "Jodie". "Jodie" is a series spinoff of MTV's iconic "Daria" franchise in which Ross will voice the title character, Jodie.
Ross serves as the CEO and Founder of PATTERN – the award-winning haircare brand she created for the curly, coil and tight-textured masses that has taken the industry by storm since its launch in 2019. In 2020, PATTERN won the ALLURE Best of Beauty 2020 Award for its "Hair Pick," the ELLE Future of Beauty Award for its "Intensive Conditioner", the ESSENCE Best in Black Beauty Award and the MARIE CLAIRE Beauty Game Changer Award for its "Leave-In Conditioner", the NEWBEAUTY Award for its "Hydration Shampoo", and the GLAMOUR Beauty Award for "Best Pro Shampoo and Conditioner for Curls". PATTERN launched its Phase 2 collection in 2020, which included over 15 new styling products and tools. In February 2021, PATTERN launched Phase 3, a collection of products created to treat the hair and scalp. The brand is currently available online at patternbeauty.com, as well as ulta.com and ULTA Beauty stores nationwide, where it is ranked as the #1 BIPOC brand and #2 curl brand as well as Target stores nationwide. PATTERN serves as an active space for the celebration of Black beauty and supports organizations and programs that empower women and people of color. With PATTERN, Ross has created a groundbreaking ecosystem that allows Black women to feel seen and celebrated.
To add to her many endeavors, Ross will be producing a 10-episode podcast, "I Am America", alongside Dear Media. Each episode of the podcast will highlight a person of color and their contributions to their community. Dear Media is known for highlighting the stories of women in entertainment. The podcast will debut in early 2022.
Ross was last seen on the big screen in Focus Features' "The High Note", starring opposite Dakota Johnson – which was released on PVOD in May 2020. Directed by Nisha Ganatra, the comedy is set among the talent, fame and fast-paced world of Hollywood's music scene. In the film, Ross delivers stunning vocal performances of five different songs, including the films first single "Love Myself". This notably marks the first time Ross has released a song, highlighting her dynamic voice in her role as recording artist Grace Davis. The song stayed on the Billboard contemporary chart for 7 straight weeks and reached a peak position of 14. This multifaceted performance earned her a NAACP Image Award nomination for Outstanding Actress in a Motion Picture.
Previously on television, Ross starred on the hit sitcom "Girlfriends" which ran for eight seasons and earned her eight NAACP Image Award nominations with wins in 2007 and 2009. Ross also earned the Best Actress in a Comedy NAACP Image Award for her work in "Reed Between the Lines" in 2012, a show she also produced. Ross recently narrated and performed an original lullaby for HBO Max's "The Runaway Bunny", an animated special based on the classic children's book by Margaret Wise Brown. The special also includes songs performed by Grammy-winning artists Mariah Carey, Kelly Rowland, Rosanne Cash, Ziggy Marley and Kimya Dawson.
Ross also continues to use her voice and vast social influence to advocate for joy and self-acceptance and invites her more than 11 million social media followers to join her quest for inclusivity and equity. In line with her passion for social justice and advocacy, she recently facilitated night two of the 2020 Democratic National Convention serving as a guide for the evening's program in support of the nominations of Joe Biden and Kamala Harris. As a co-founding signatory of the Time's Up movement, Ross is actively involved in working towards the goal of creating safety and equality in the workplace. In November 2017, Ross gave a powerful speech that went viral about dismantling expectations and claiming your own life at Glamour's Women of the Year Summit. In April of 2018, Ross opened at the TED Conference, the first Black woman to do so, with an important speech about the wisdom of women's fury. She also moderated the second stop of Michelle Obama's book tour in Los Angeles on behalf of her memoir "Becoming" in 2019. Ross' success with PATTERN has also served as a launch pad for her thought leadership in diversity, equity and inclusion (DEI). She continues to champion initiatives that position DEI as a key business driver and reframe the narrative around Black women and Black consumers.
Ross was awarded an honorary degree as Doctor of Fine Arts by her alma mater, Brown University in 2015.
Ross currently resides in Los Angeles.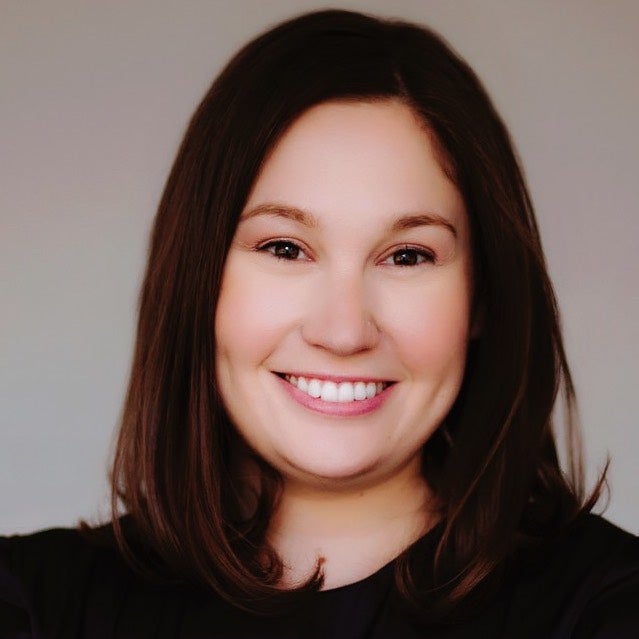 Amy Spitalnick
Executive Director, Integrity First for America
Amy Spitalnick is the Executive Director of Integrity First for America, the nonpartisan civil rights nonprofit backing Sines v. Kessler, the landmark federal lawsuit against the neo-Nazis, white supremacists, and hate groups responsible for the August 2017 violence.  
Amy brings with her extensive experience in government, politics, and advocacy, including as Senior Policy Advisor and Communications Director to the New York Attorney General and Communications Advisor and Spokesperson for the New York City Mayor. She has also worked on various federal, state, and local campaigns and advocacy organizations. 
Amy frequently appears in national media and has been awarded a number of fellowships and honors, including being named a Women inPower Fellow at the 92nd Street Y, a Truman National Security Project Fellow, a City & State 40 Under 40 Rising Star, and a NY Jewish Week 36 Under 36 Changemaker. Amy graduated from Tufts University.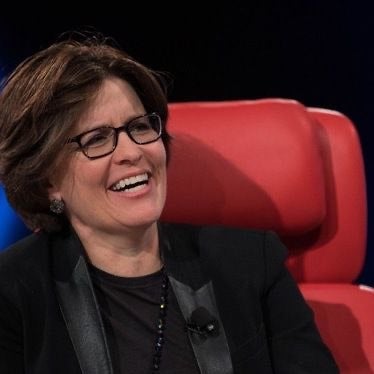 Kara Swisher
Host of Sway Podcast and Contributing Writer for New York Times Opinion
Kara Swisher is an editor-at-large of New York Media, host of its Pivot podcast and executive producer of Vox Media's Code Conference. She is also the host of the Sway podcast and a contributing writer to the New York Times Opinion section. She appears weekly on CNBC.  
Swisher was also the host of the Recode Decode podcast for five years, co-founded Recode and Code owner Revere Digital and, before that, co-produced and co-hosted The Wall Street Journal's "D: All Things Digital," with Walt Mossberg. It was the major high-tech conference with interviewees such as Bill Gates, Steve Jobs and many other leading players in the tech and media industries. She and Mossberg were also the co-executive editors of a tech and media Web site, AllThingsD.com. 
Swisher worked in The Wall Street Journal's San Francisco bureau. For many years, she wrote the column, "BoomTown," which appeared on the front page of the Marketplace section and also on The Wall Street Journal Online at WSJ.com. Previously, Swisher covered breaking news about the Web's major players and Internet policy issues and also wrote feature articles on technology for the paper. She has also written a weekly column for the Personal Journal on home issues called "Home Economics." 
Previously, Swisher worked as a reporter at the Washington Post and as an editor at the City Paper of Washington, D.C. She received her undergraduate degree from Georgetown University's School of Foreign Service and her graduate degree at Columbia University's School of Journalism. 
Swisher is also the author of "aol.com: How Steve Case Beat Bill Gates, Nailed the Netheads and Made Millions in the War for the Web," published by Times Business Books in July 1998. The sequel, "There Must Be a Pony in Here Somewhere: The AOL Time Warner Debacle and the Quest for a Digital Future," was published in the fall of 2003 by Crown Business Books. Her next book, coming in 2022, will be a memoir of her years covering Silicon Valley.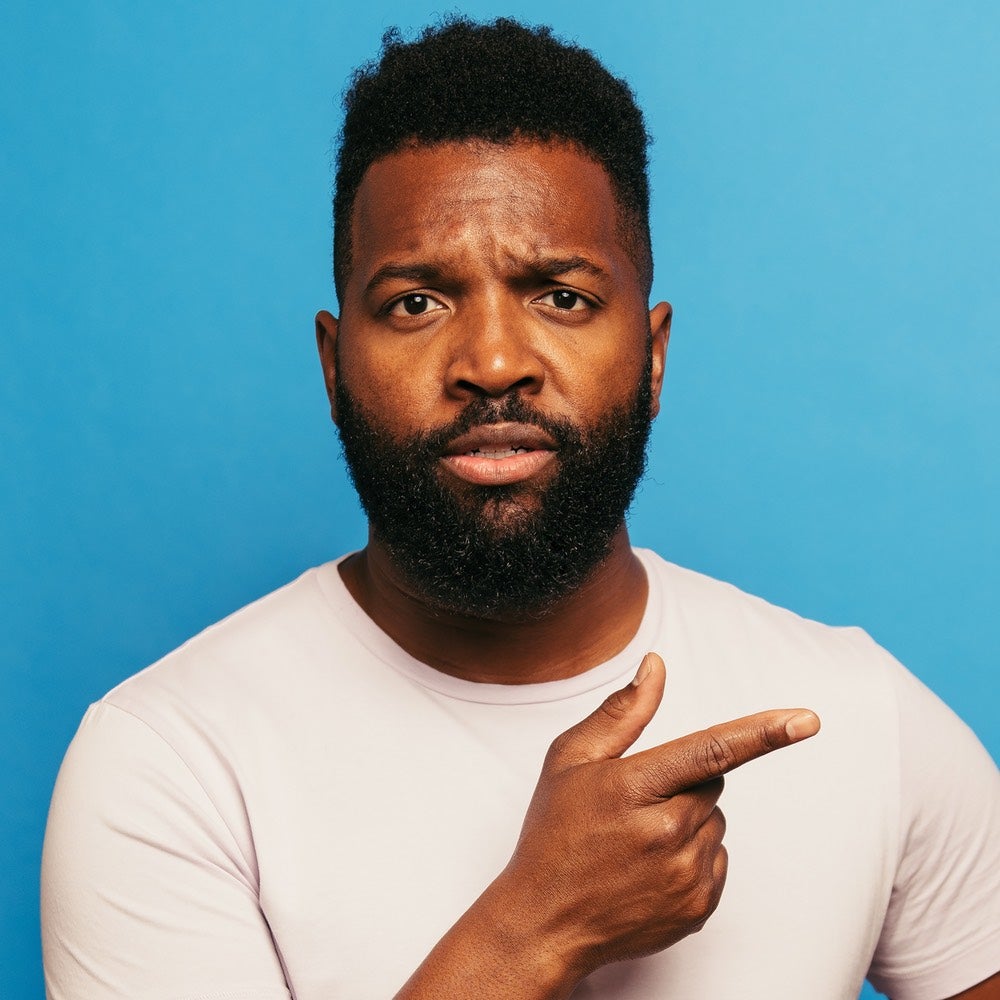 Baratunde Thurston
Writer, Activist, Comedian
Baratunde Thurston holds space for hard and complex conversations with his blend of humor, wisdom, and compassion. Baratunde is an Emmy-nominated host who has worked for The Onion, produced for The Daily Show, advised the Obama White House, and wrote the New York Times bestseller How To Be Black. He's the executive producer and host of How To Citizen with Baratunde which Apple named one of its favorite podcasts of 2020. Baratunde also received the Social Impact Award at the 2021 iHeartRadio Podcast Awards on behalf of How to Citizen with Baratunde. In 2019, he delivered what MSNBC's Brian Williams called "one of the greatest TED talks of all time." Baratunde is unique in his ability to integrate and synthesize themes of race, culture, politics, and technology to explain where our nation is and where we can take it.
With an ancestry that includes a great-grandfather who taught himself to read, a grandmother who was the first black employee at the U.S. Supreme Court building, a computer-programming mother who took over radio stations in the name of the black liberation struggle, and an older sister who teaches yoga at her donation-based studio in Lansing, Michigan, Baratunde has long been taught to question authority and forge his own path. It helps that he was raised in Washington, D.C. under crackhead Mayor Marion Barry.
Baratunde's mind, forged by his mother's lessons and polished by a philosophy degree from Harvard, has found expression in the pages of Fast Company and the New York Times, the screens of HBO, Comedy Central, CNN, MSNBC, BBC, the sound waves of NPR and podcasts such as Pivot, WTF, and Hello, Monday.
He has hosted shows and stories on NatGeo and Discovery's Science Channel and earned a Daytime Emmy nomination for hosting the Spotify/Mic series, Clarify. Baratunde is also an in-demand public speaker and live events host for organizations ranging from Google to criminal justice reform non-profits such as JustLeadershipUSA.
Far from simply appearing in media, Baratunde has also helped define its future. In 2006 he co-founded Jack & Jill Politics, a black political blog whose coverage of the 2008 Democratic National Convention has been archived by the Library of Congress. From 2007 to 2012, he helped bring one of America's f inest journalistic institutions into the future, serving as Director of Digital for The Onion then did something similar as Supervising Producer for digital expansion at The Daily Show with Trevor Noah. He has served as an advisor to the Data & Society Research Institute and a director's fellow at the MIT Media Lab.
Baratunde is a rare leader who sits at the intersection of race, technology, and democracy and seamlessly integrates past, present and future.
Baratunde serves on the boards of BUILD and the Brooklyn Public Library and lives in Los Angeles, California.
Rabbi David Wolpe
Senior Rabbi of Sinai Temple
Named The Most Influential Rabbi in America by Newsweek and one of the 50 Most Influential Jews in the World by The Jerusalem Post, and one of the 500 Most Influential People in Los Angeles in 2016 and again in 2017, David Wolpe is the Max Webb Senior Rabbi of Sinai Temple. Rabbi Wolpe previously taught at the Jewish Theological Seminary of America in New York, the American Jewish University in Los Angeles, Hunter College, and UCLA. A weekly columnist for the New York Jewish Week and weekly Torah columnist for the Jerusalem Post, Rabbi Wolpe has been published and profiled in The New York Times, Los Angeles Times, Washington Post, Time, The Atlantic and many more. He has been featured on The Today Show, Face the Nation, ABC This Morning, and CBS This Morning. In addition, Rabbi Wolpe has appeared prominently in series on PBS, A&E, History Channel, and Discovery Channel, and has engaged in widely watched public debates with Christopher Hitchens, Sam Harris, Richard Dawkins, Steven Pinker and many others about religion and its place in the world. Rabbi Wolpe is the author of eight books, including the national bestseller Making Loss Matter: Creating Meaning in Difficult Times. His new book is titled David, the Divided Heart. It was a finalist for the National Jewish Book Awards, and has been optioned for a movie by Warner Bros.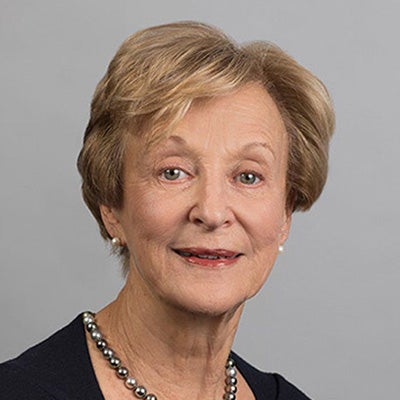 Esta Gordon Epstein
Chair of the Board of Directors, ADL
As her top priority for over thirty years, Esta Epstein is the Chair of ADL Board of Directors. Most recently, she has held positions of Executive Vice Chair of the National Advisory Board and Chair of the Regional Operations Committee. She has been a member of the National Executive Committee for two terms, and also chaired the Education Committee. She was a Regional Board Chair of the New England Region and was awarded the Distinguished Service award by ADL upon completing her term.
A magna cum laude graduate of Tufts University, and former preschool teacher, Esta has been an A World of Difference facilitator since its inception in 1985, and, with her husband Robert, co-chaired the program for many years, helping it to become the internationally recognized anti-bias program it is today.
Among other community engagements, Esta has been a Director of the Citi Performing Arts Center, having co-chaired its Education Committee, believing that the arts makes us a civilized society. Esta has also served on the Board of Overseers of Combined Jewish Philanthropies. As a past chair of the Miriam Fund, she serves on its executive board, granting funds to empower girls and women. As the founding Board Chair of Interfaithfamily.com for its first five years, she helped grow and establish the organization, assuring non-judgmental resources for interfaith families. Esta is a member of the Curator's Circle of the Museum of Fine Arts Boston.
As a member of the President's Advisory Board of Boston's Brigham and Women's Hospital, she also proudly serves on the Board of the Stepping Strong Center for Trauma, founded by her daughter and son-in-law in the aftermath of the 2013 marathon bombing in Boston. Esta lives in Boston with her husband Robert, and happily has two daughters,two sons-in-law and four granddaughters.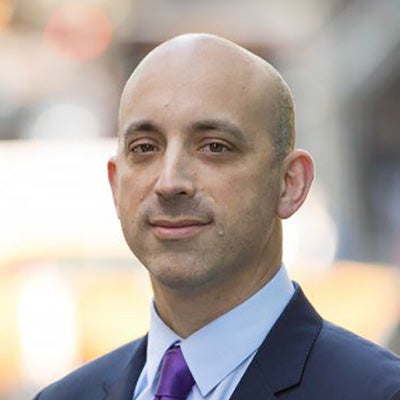 Jonathan Greenblatt
CEO and National Director, ADL
Jonathan Greenblatt is the CEO of ADL (Anti-Defamation League) and its sixth National Director. As chief executive of ADL, Jonathan leads all aspects of the world's leading anti-hate organization. He is an accomplished entrepreneur and innovative leader with deep experience in the private, public and nonprofit sectors.
Since becoming CEO in July 2015, Greenblatt has modernized ADL while refocusing it on the mission it has had since its founding in 1913: to fight the defamation of the Jewish people, and tosecure justice and fair treatment to all.
Under Greenblatt, ADL has modernized its operations, innovated its approaches to counter antisemitism from all sides and enhanced its efforts to combat extremism in all forms. During his tenure ADL rebooted its Center on Extremism that analyzes and monitors extremists and hate groups; launched "Never Is Now" the largest annual convening in the world focused on antisemitism and hate; created the Center for Technology and Society in Silicon Valley to fight the rising tide of online hate and harassment; partnered with the Aspen Institute to launch the Civil Society Fellowship, an innovative program that builds cohorts of emerging leaders across a continuum of ideology and identity; developed the Sports Leadership Council to engage athletes, teams and leagues to confront bigotry and discrimination more effectively; and executed Stop Hate for Profit, the successful campaign that organized businesses, celebrities, nonprofits and policy makers to fight the rampant racism, antisemitism and extremism on Facebook.
Jonathan serves on numerous corporate and non-profit boards and has been recognized on multiple occasions for his leadership at ADL. He has been named by The NonProfit Times to its list of Top 50 Nonprofit Leaders from 2016-2020. Recode named Jonathan to its inaugural "Recode 100," a list of the top 100 people in business and technology. He has been named among the Top 50 Most Influential Leaders in the global Jewish community by The Jerusalem Post and as one of the Top 50 Jews to follow on Twitter by the JTA.
Before ADL, Greenblatt served in the White House as Special Assistant to President Obama and Director of the Office of Social Innovation. He came to that role after a long career in business. In 2002, he co-founded Ethos Brands, the business that launched Ethos Water, a premium bottled water that helps children around the world access clean water. Ethos was acquired by Starbucks Coffee Company in 2005. Following the acquisition, Jonathan was named VP of Global Consumer Products at Starbucks and joined the board of the Starbucks Foundation.
In 2009, Jonathan founded All for Good (AFG), the largest database of volunteer opportunities on the Internet. Incubated at Google, AFG developed an innovative strategy to organize the world's volunteer listings. AFG was acquired by Points of Light in 2011. Jonathan also served as CEO of GOOD Worldwide, a diversified media company and as an executive at REALTOR.com, joining the company as a product manager and eventually heading up its consumer products division. REALTOR went public in 1999 (HOMS) and was acquired by News Corp in 2014.
Jonathan has served as an adjunct faculty member at the Anderson School of Management at UCLA and as a senior fellow at The Wharton School of the University of Pennsylvania. He is a Henry Crown Fellow of the Aspen Institute and a member of the Council on Foreign Relations.
Jonathan graduated cum laude with a BA from Tufts University and earned his MBA from the Kellogg School of Management at Northwestern University.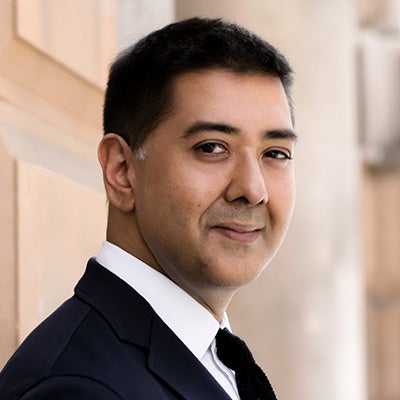 Imran Ahmed
CEO of Center for Countering Digital Hate
Imran Ahmed is the founding CEO of the Center for Countering Digital Hate. He is a recognized authority on the social and psychological dynamics of social media, as well as what goes wrong in those spaces, such as trolling, identity-based hate, misinformation, conspiracy theories, modern extremism and fake news. He regularly features in the media as an expert in online malignant behaviour and how bad actors use digital spaces to harm others and benefit themselves. Imran is a trustee of the UK charity, Victim Support. He advises politicians in the US, UK, Europe and elsewhere on policy and legislation. Imran was raised in Manchester, England. He holds an MA in Social and Political Sciences from the University of Cambridge. Imran lives in Washington DC, and tweets at @imi_ahmed.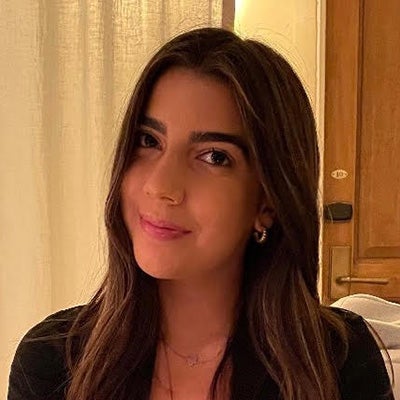 Jasmine Beroukhim
UCLA Student
Jasmine Beroukhim is currently a junior student at UCLA. Intrigued by patterns of human behavior she is actively pursuing a major in Psychology and Linguistics. Jasmine has demonstrated her pride in her Judaism and Israel throughout her life. She has participated in the March of the Living, Israel exchange programs, and grew up to be a camp counselor at Camp Ramah, California. In her collegiate career, she has joined various Jewish clubs on campus. She is an active member of Hillel, and will be continuing her activism on the Bruins for Israel board this fall. Her focus is to center the forging of Jewish and non-Jewish coalitions as a means of broadening allyship and understanding across organizations.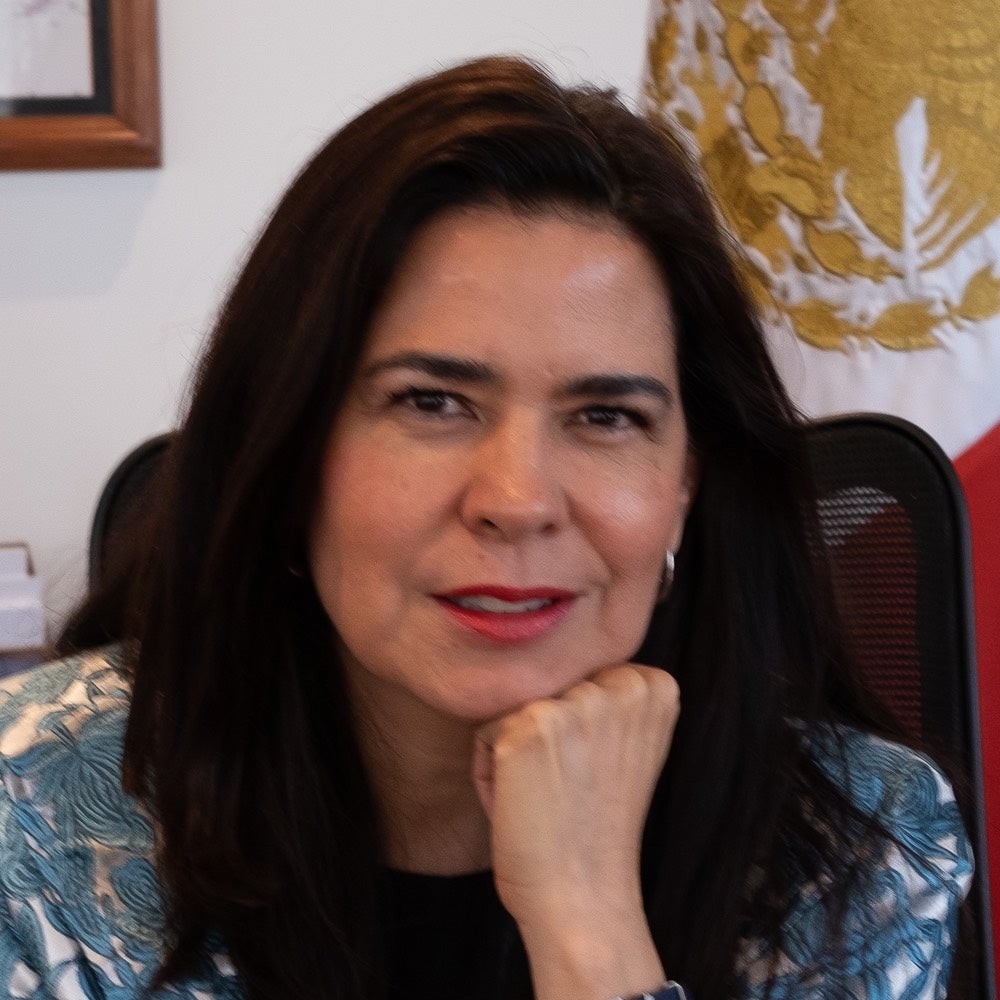 Ambassador Marcela Celorio
Consul General of Mexico in Los Angeles
Born in Mexico City, she is a lawyer from the Escuela Libre de Derecho and a teacher in diplomatic studies from the Matías Romero Institute (IMR) and in security and defense from the National Defense College of the National Defense Secretariat (SEDENA) . She continued her academic training at the Center for Mexico-United States Studies of the University of California at San Diego (UCSD) and was the first Mexican Foreign Service diplomat in residence at the American University (AU), in Washington, D.C. She has a diploma in Migration and Governance from the Center for Economic Research and Teaching (CIDE) and a diploma in Israel History and Society Studies from the Interdisciplinary Center Herzliya University. Also, in May 2021, she obtained a certificate in nonprofit administration and leadership from the Department of Executive Education at Harvard Kennedy School. 
 
She was a professor of Public International Law at the Universidad Iberoamericana (UIA) in 2000 and 2001. She has also conducted research and written on topics related to dual nationality and citizenship, national security and North American integration, and cross-border diplomacy. On March 6, 2020, she participated as a judge in the national final of the prestigious Philip C. Jessup Law Courts Competition along with the Mexican diplomat and former judge of the International Court of Justice, Bernardo Sepúlveda. She is fluent in English and has knowledge of French, Italian and Hebrew. 
 
In 1999, she joined the Mexican Foreign Service as a Diplomatic Attaché and rose in each of the corresponding categories. Subsequently, she was appointed Director of Protection Policies, a position in which she participated in the implementation of the mechanisms for border liaison and consultation between Mexico and the United States. In the Ministry of Foreign Relations, she has served as Director of Nationality and Naturalization, a position from which she helped promote and promote the recognition of dual nationality. These efforts culminated in the constitutional reform of 1997 and the issuance of the new Nationality Law of 1998. 
 
In 2000, she assumed the position of Director for the United States of America. Abroad, she was assigned to the Embassy of Mexico in the United States of America as Chief of Staff from 2002 to 2006. In September 2006, she was commissioned by the Ministry of Foreign Relations, at the invitation of the Ministry of the Interior, as Director Deputy General in charge of the North America region. 
 
From 2009 to 2012, she served as Head of the Foreign Ministry in Israel and Counselor for Economic, Trade and Cooperation Affairs. In 2012, she was assigned as Counselor for Political Affairs to the Embassy of Mexico to the Kingdom of Belgium and the Mission of Mexico to the European Union (EU). From 2013 to 2016, she was appointed Alternate Consul at the Consulate General of Mexico in New York. 
 
From 2016 to 2019, she served as Consul General of Mexico in San Diego, California. In that position, she developed the concept of cross-border diplomacy. 
 
She is the first Ambassador to graduate from the Escuela Libre de Derecho, since her promotion on April 28, 2017. 
 
At the proposal of President Andrés Manuel López Obrador as Consul General of Mexico in Los Angeles, she was ratified by the Senate of the Mexican Republic and took office on June 24, 2019. Her diplomatic work has been characterized by her commitment to achieve a dialogue between cultures. During her present time in Los Angeles, she has fostered an intergenerational and intercultural understanding between Mexicans, Mexican Americans and Americans of all cultures.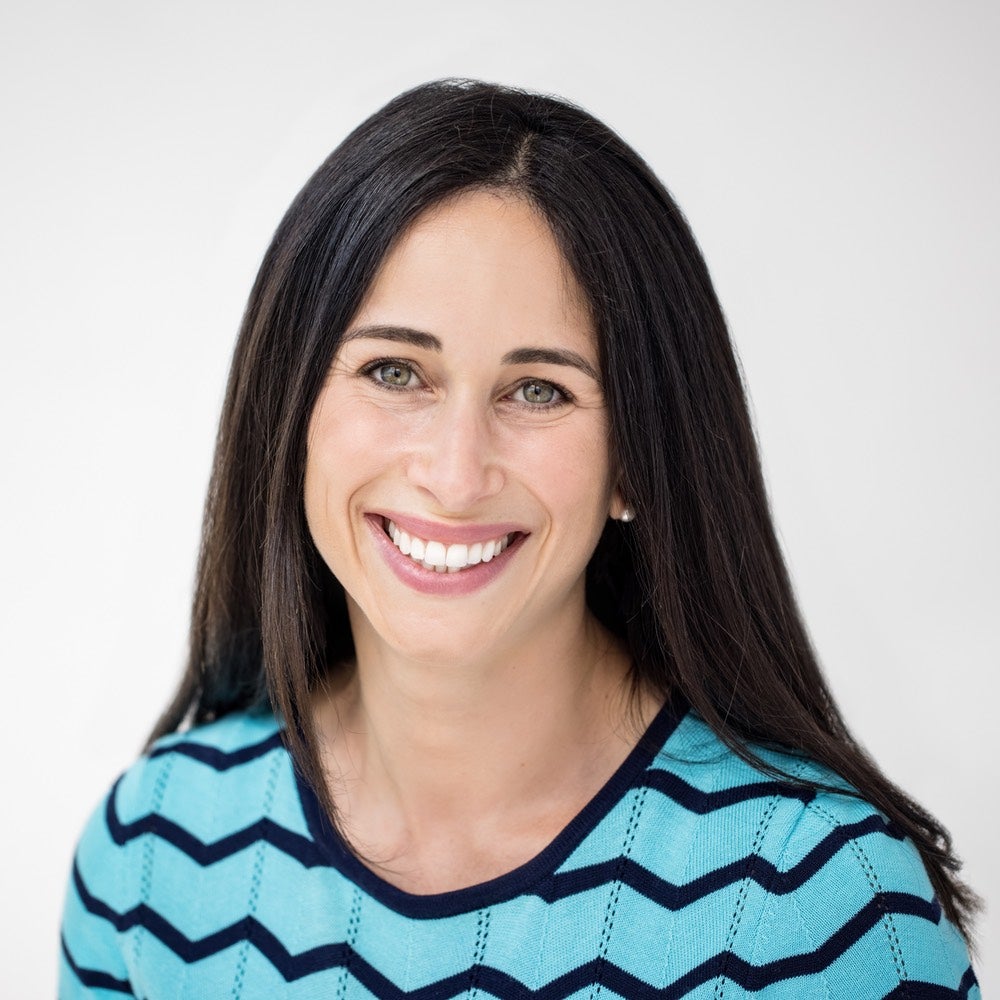 Miri Cypers
Regional Director, Pacific Northwest Region, ADL
Miri Cypers is the Regional Director of the ADL's Pacific Northwest Office and has a longstanding commitment to social justice. Prior to joining ADL, she served as the Director of Federal Affairs and Partnerships at Giffords, the gun violence prevention organization founded by former Congresswoman Gabrielle Giffords and her husband, Senator Mark Kelly. Miri has also served as Director of Advocacy for JWI, a DC-based women's nonprofit, where she led the organization's efforts to reauthorize the federal Violence Against Women Act. Previously, Miri worked as a legislative aide in the U.S. House of Representatives for former Congressman Steve Israel (D-NY). Miri was named by the Puget Sound Business Journal as a 40 Under 40 honoree for 2021.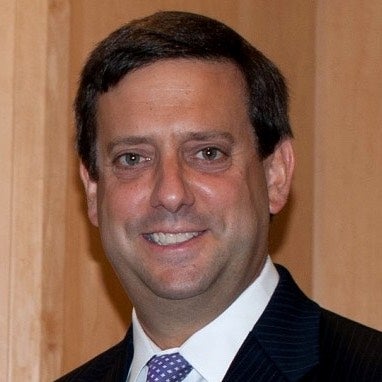 Nathan Diament
Executive Director for Public Policy, Orthodox Union
Nathan J. Diament is the Executive Director for the Orthodox Union Advocacy Center, where he develops and coordinates public policy research and initiatives on behalf of the traditional Jewish community. Nathan has testified before congressional committees and works closely with members of both political parties to craft legislation addressing religious liberty issues, education reform, family friendly social policies and life issues. In 2009, Nathan was appointed by President Obama to serve as one of 25 members of the President's Faith Advisory Council. In 2019, the Department of Homeland Security appointed him to its new, 11-person Subcommittee for the Prevention of Targeted Violence Against Faith-Based Communities. He is a co-editor of Tikkun Olam: Social Responsibility in Jewish Thought and Law (Aronson Press, 1997) and the author of articles and essays on issues including religion and state, constitutional law, social policy and international affairs. His writing has been featured in law journals as well as publications including The Washington Post, The Weekly Standard, The Washington Times, The Forward, and The Jewish Week and he has been a guest on CNN, FOX News, NPR and other broadcast media. He is an honors graduate of Yeshiva University and the Harvard Law School.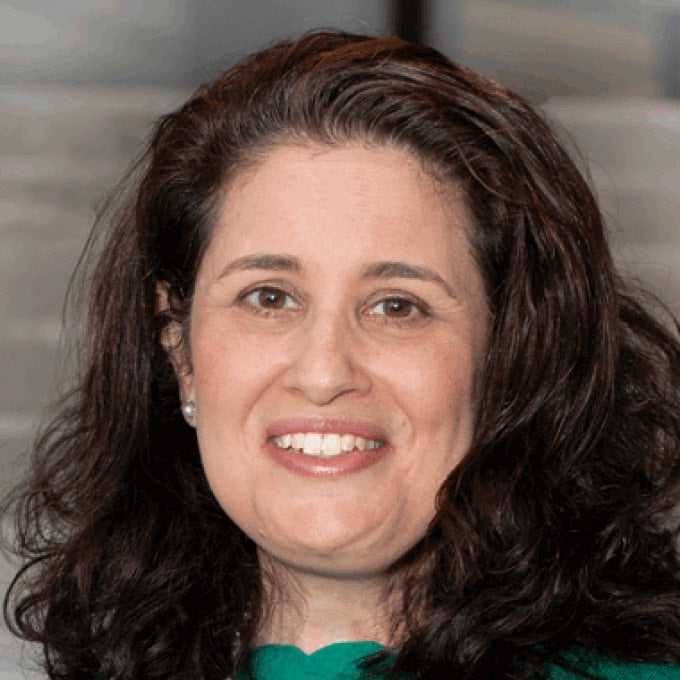 Cheryl Drazin
Vice President of the Central Division, ADL
Cheryl Drazin is the Regional Director of the Anti-Defamation League's North Texas/Oklahoma Regional Office, a non-profit organization that has been a leader in combating bigotry, prejudice and anti-Semitism for over a century. As regional director, Cheryl is responsible for coalition building, community relations, leadership development, fact-finding/research and office management to advance ADL's mission – to stop the defamation of the Jewish people and to secure justice and fair treatment for all – throughout the region.  
Before assuming this role, Cheryl served as ADL's Jean & Jerry Moore Southwest Area Counsel, where she was responsible for overseeing and advising six regional offices on issues of anti-Semitism, hate crimes, immigration and religious freedom and voting rights. Prior to joining ADL, Cheryl was a shareholder at Gillespie, Rozen & Watsky, where her practice focused on plaintiff's labor and employment litigation.  
Cheryl is a 2015 graduate of the Wexner Heritage Program, being selected for Dallas' Wexner Cohort, comprised of 20 emerging leaders in the Dallas Jewish community.  Currently, she is a participant in the Wexner Social Justice Summit where she is working with Wexner alumni from across the globe to creatively address the most pressing social justice issues of our time. Cheryl received her B.A from Washington University in St. Louis in political science and is a graduate of The University of Texas School of Law. Cheryl is a native of Shreveport, Louisiana.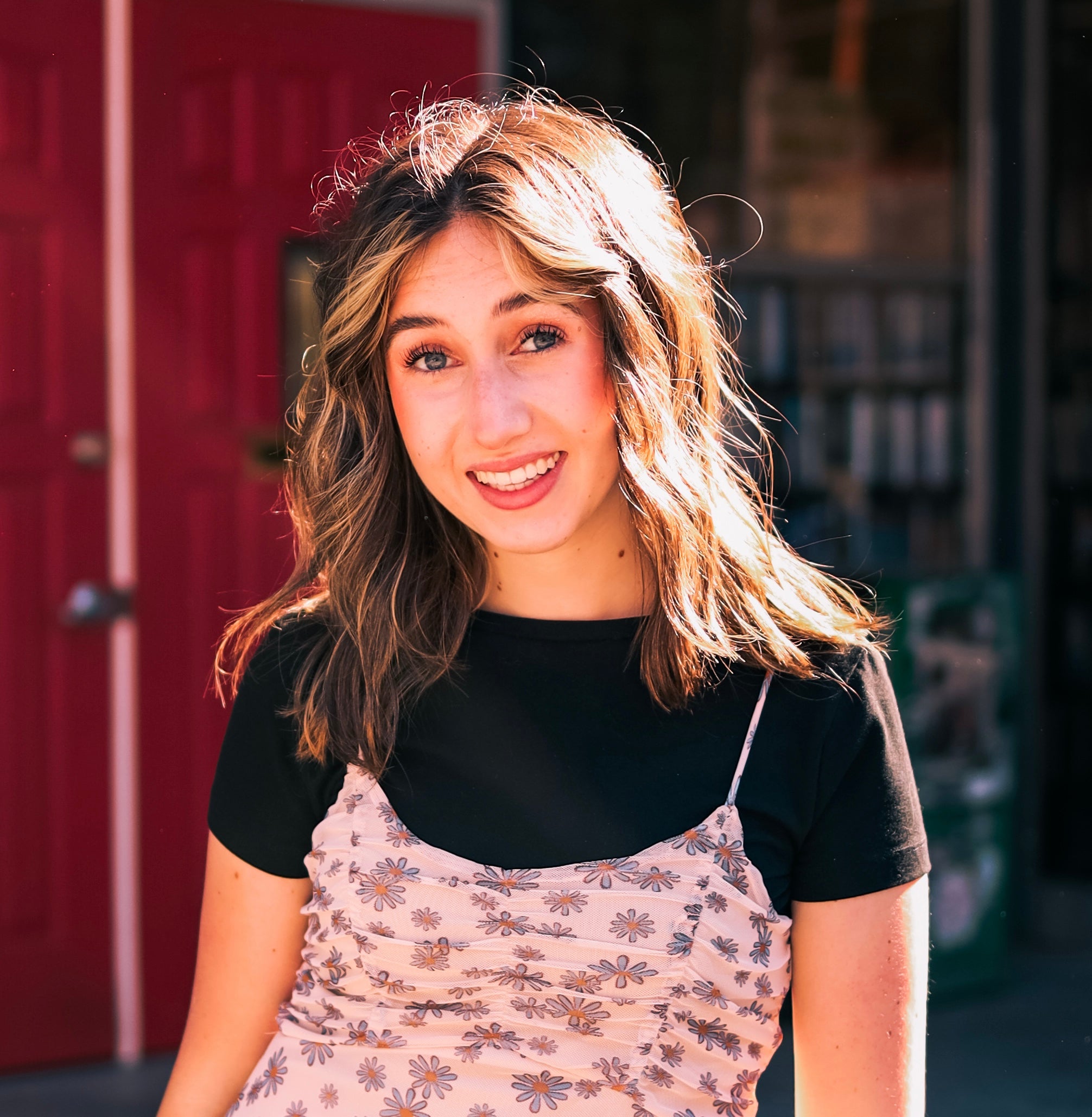 Katy Gates
Student at University of Georgia
Katy is a first year at the University of Georgia majoring in Political Science with a pre-law intent. She is the founder of Students for DEI, a coalition of young people dedicated to fighting for the implementation and continuous improvement of diversity, equity, and inclusion initiatives in public school systems across the state of Georgia.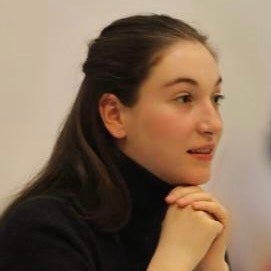 Daria Goldenberg
First-Year Student at Leiden University
Daria Goldenberg is a first-year student at Leiden University, studying International Relations and Organizations. Born in Israel, she moved together with her family to Romania at the age of 4. Throughout her high school years she started being involved in Jewish advocacy and activism. In 2019, when her activism journey started, Daria had the chance to be part of the Ambassadors at the United Nations program organized by the European Union of Jewish Students. Since then, she has participated in a number of events organized by EUJS, learning about the importance of Jewish advocacy, intersectionality and student empowerment. One of these events was the Presidents Unite webinar where Daria had the opportunity to connect with fellow leaders from all across Europe. By joining both editions, she was able to develop her skills and deepen her knowledge on topics such as coalition building and the relations between Israel and Jews in the Diaspora. Furthermore, Daria was a member of the Cohesive Student Delegation to ADL's Israel Cohesion Summit this march. This summer she ran for the EUJS Board Election, understanding the importance of using her voice as a young Jew in Europe in such challenging times."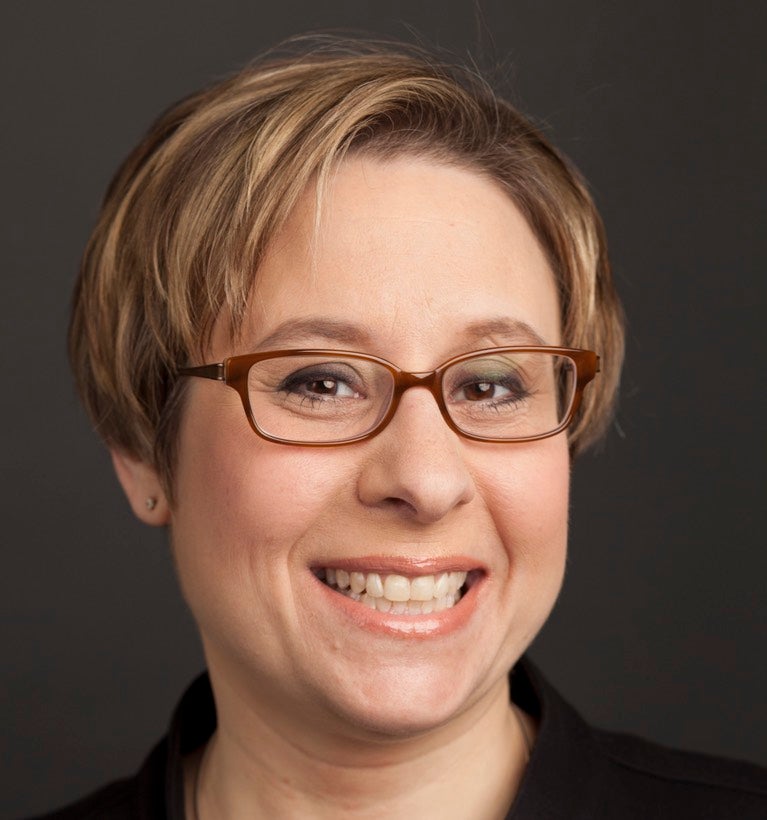 Shira Goodman
Director of Campaigns and Outreach, ADL
Shira Goodman is ADL's Director of Campaigns and Engagement, part of our Government Relations, Advocacy and Community Engagement (GRACE) team.  In that role, she leads ADL's national campaigns and coordinates multi-regional state advocacy campaigns, lay leaders' advocacy initiatives, and community engagement.  This helps ADL leverage the power of 25 Regions in coordinated advocacy and empower our lay leaders to move our broad agenda forward. Prior to joining the GRACE team, Shira served as the Regional Director of the Anti-Defamation League's Philadelphia Region.  In addition to the regular work of fighting hate, advocacy for a stronger hate crimes law in PA, and educational work in our schools and community, the Philadelphia Region piloted a new program with the Urban League of Philadelphia in which young leaders from both organizations come together to serve our shared missions of empowerment, promoting justice and fighting bigotry.  
For seven years before joining the ADL, Shira served as the Executive Director of CeaseFirePA, a statewide organization working to end the epidemic of gun violence in Pennsylvania and across the country.   Under Shira's leadership, CeaseFirePA became one of the strongest state organizations fighting gun violence and a key partner in the local, state and national gun violence prevention movements. Prior to that, Shira spent ten years as Deputy Director of Pennsylvanians for Modern Courts, a non-profit working for fair courts and equal access to justice, and five years as a labor lawyer at Ballard Spahr.   
Shira is a graduate of the University of Michigan and Yale Law School.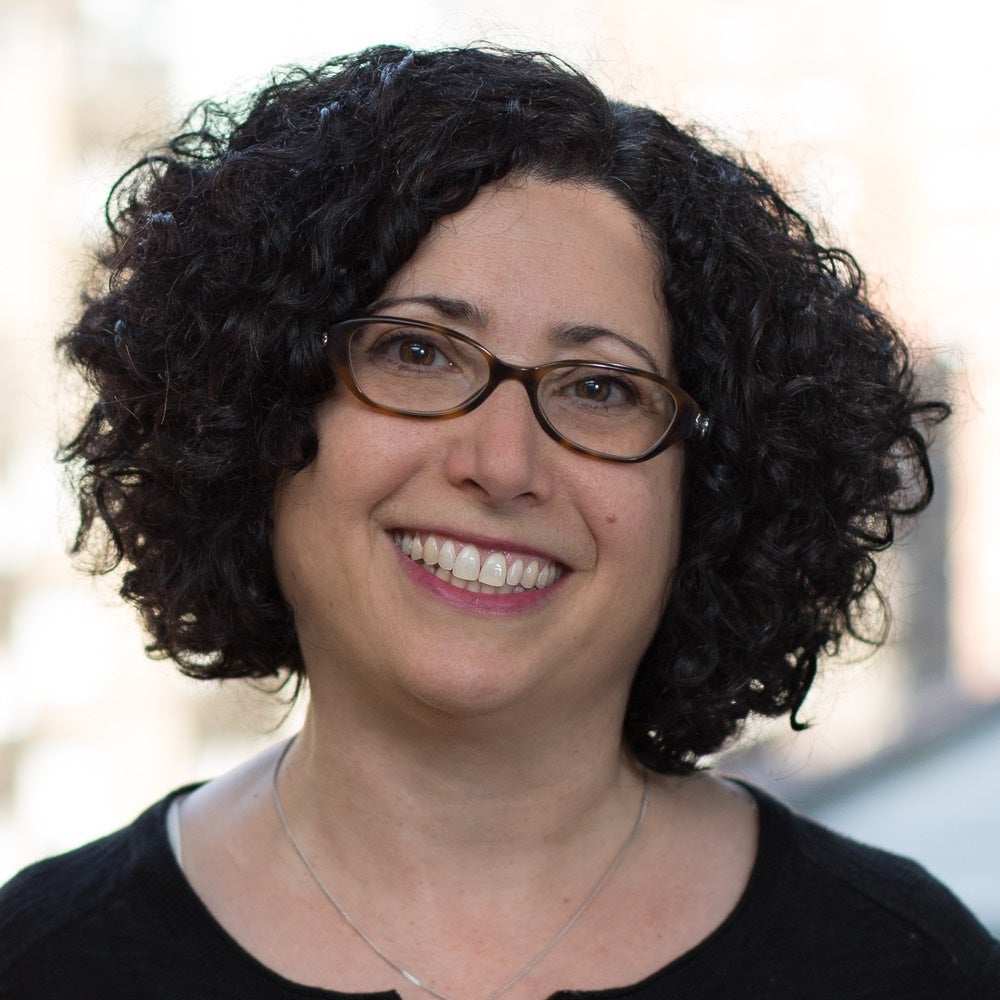 Susan Heller Pinto
Senior Director International Affairs and Director Middle Eastern Affairs, ADL
Susan Heller Pinto is Senior Director of the Anti-Defamation League's International Affairs Division and Director of the Department of Middle Eastern Affairs.   In this capacity, she evaluates and interprets international issues and events and develops ADL policies and programs on these matters.  She serves as a liaison to the Jewish community, media and government on issues such as global anti-Semitism, Israeli-Arab relations, U.S.-Israel relations, anti-Zionism, the BDS campaign and other efforts to delegitimize Israel.
Ms. Heller Pinto received a Masters of International Affairs from the Columbia University School of International and Public Affairs, where she also earned a certificate from the Middle East Institute. A native of Toronto, Ms. Heller Pinto holds a B.A. from the University of Toronto, where she studied history and political science.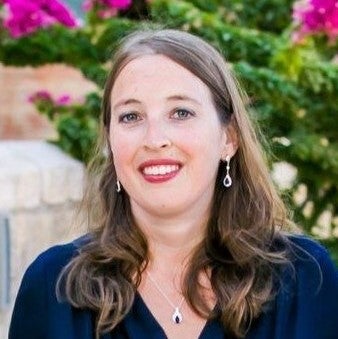 Dr. Sara Yael Hirschhorn
Visiting Assistant Professor in Israel Studies at Northwestern University
Dr. Sara Yael Hirschhorn is currently the Visiting Assistant Professor in Israel Studies at the Crown Family Center for Jewish and Israel Studies at Northwestern University.  Her expertise focuses on Diaspora-Israel relations, the Arab-Israeli conflict, and Israeli ultra-nationalist movement. Her first book, City on a Hilltop: American Jews and the Israeli Settler Movement (Harvard, 2017), hailed as a landmark contribution to the field, was the winner of the 2018 Sami Rohr Prize in Jewish Literature Choice Award, a finalist for the 2017 National Jewish Book Award, and a nominee for the 2021 Grawemeyer Award in Religion.  She is currently working on a new book manuscript tentatively entitled "New Day in Babylon and Jerusalem:  Zionism, Jewish Power, and Identity Politics Since 1967" on American Zionism since the Six Day War.   She teaches courses and mentors both undergraduate and graduate students in Israel Studies and related fields.  Prior to her appointment at Northwestern, Dr. Hirschhorn was the University Research Lecturer and Sidney Brichto Fellow in Israel Studies at the University of Oxford (2013-2018) and a postdoctoral fellow in Israel Studies at Brandeis University (2012-2013).  She is a graduate of Yale University (B.A.) and the University of Chicago (M.A., Ph.D) and the recipient of numerous grants and fellowships.  Apart from her academic work, Dr. Hirschhorn is also a prominent voice bringing scholarship into the public square as a frequent public speaker, writer, media commentator, and foreign policy consultant on Israel/Jewish Affairs.  Follow her work at sarahirschhorn1@twitter.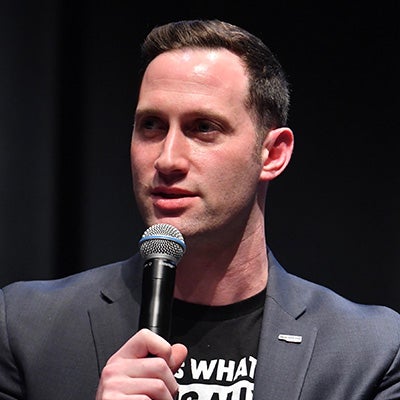 Oren Jacobson
Co-Founder of Project Shema
Oren Jacobson is a civic entrepreneur, organizer, thought leader, policy advisor, and consultant focused on helping communities and organizations build the strength and capacity necessary to improve people's lives. His civic advocacy spans local to international engagement,and he's emerged as one of the most trusted young Jewish leaders in the progressive movement.
In professional and personal practice, deep pride in his Jewish identity instills in him a sense of duty to disrupt the unjust imbalances of our world. With a strong, clear voice in the fight against antisemitism and white supremacy, Oren is known for showing up consistently as an ally and organizing to help build power and change policy. To help deepen understanding and build bridges, Oren co-founded Project Shema, which helps Jewish students, lay leaders, board members, and organizations navigate the difficult conversations surrounding Israel and antisemitism inside the emerging progressive movement.
Oren co-founded and serves as the Co-Executive Director of Men4Choice and previously served as National Chapter Development Director for the New Leaders Council, growing NLC into the largest leadership development organization in the progressive movement. He holds a Master's in International Relations from the University of Chicago, a Master's in Economics and Policy Analysis from DePaul University, and an MBA from Regis University.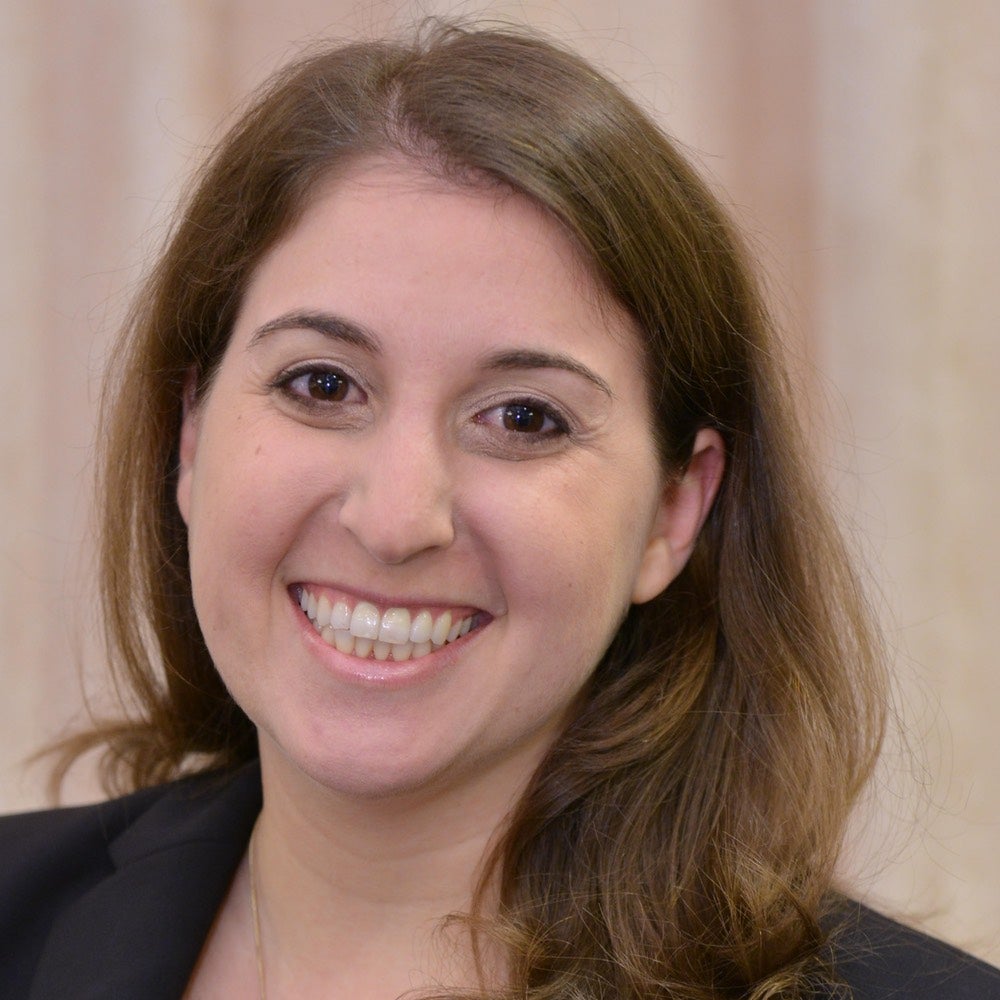 Debbie Yunker Kail
Executive Director, Hillel Jewish Student Center at Arizona State University
Debbie Yunker Kail is the Executive Director for Hillel at Arizona State University, and recently celebrated 15 years in the Hillel movement.  By prioritizing pluralism, innovation, collaboration, and leadership development she is overseeing a revitalization of Jewish life on campus. The Covenant Foundation recognized Debbie's leadership and ambitions with the Pomegranate Prize award in 2015. Debbie is passionate about the Hillel International movement, holding several volunteer positions including member of the Hillel International Board of Directors and Vice Chair, External Relations of the Directors' Cabinet. She also serves on the board of FruitfulAZ and is a part of the ADL Glass Leadership Institute. In December 2020, Debbie was recognized with Hillel International's highest honor, the Richard M. Joel Exemplar of Excellence. Debbie holds a B.A. in psychology from Emory University and an M. A. in Higher Education Administration from New York University. She lives in Phoenix with her husband Ben, son Gabe and daughter Emma.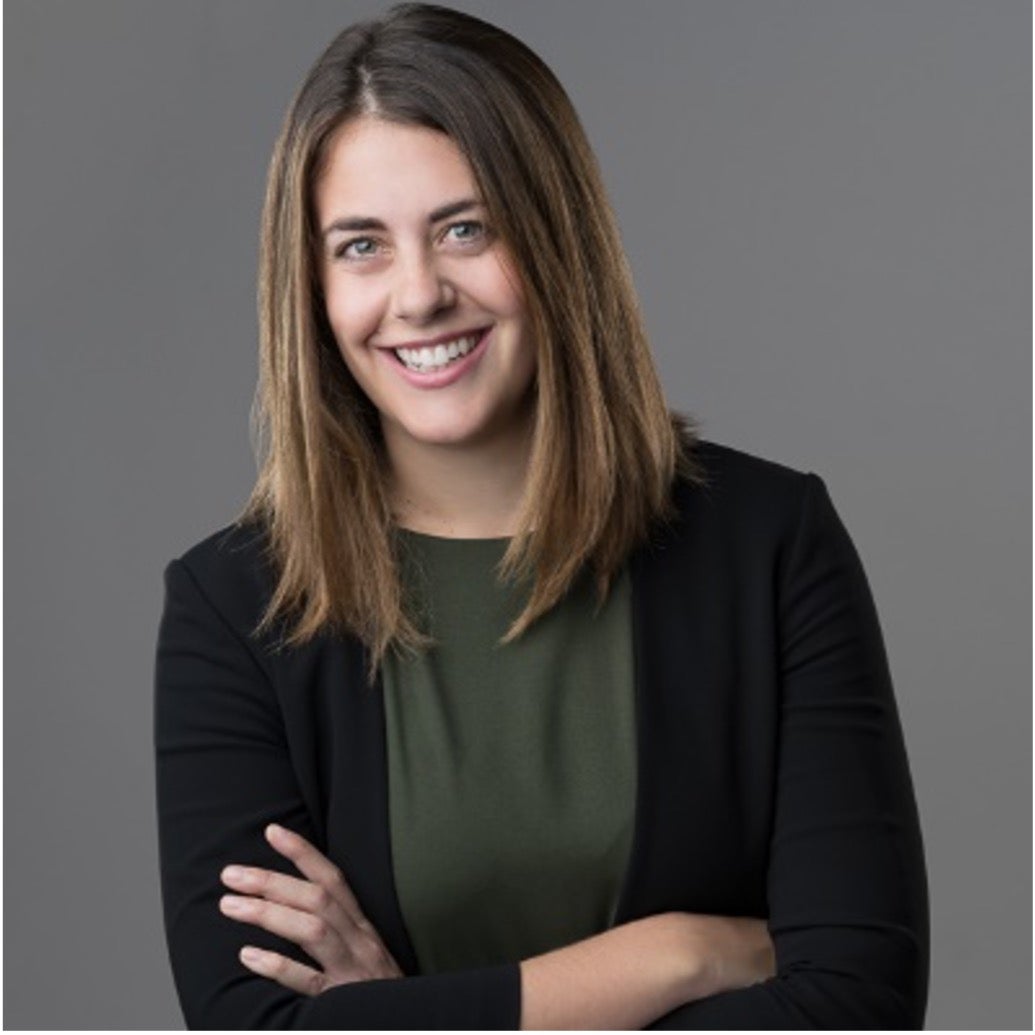 Lisa Kaplan
Founder and CEO of Alethea Group
Lisa Kaplan founded Alethea Group to help organizations navigate the new digital reality and protect themselves against disinformation. At Alethea Group, Kaplan advises a wide array of clients, ranging from government entities to Fortune 100s on how to detect and mitigate instances of disinformation and misinformation to protect their ability to communicate with their constituents, brands, and bottom lines.
Previously, Kaplan served as digital director for Senator Angus King's reelection campaign in 2018, where she designed and executed a proactive and defensive digital strategy to identify, understand, and respond to disinformation campaigns. She is among the few people who can share firsthand experience from the campaign trail. She previously worked as a consultant with PricewaterhouseCoopers (PwC) to the U.S. Department of State, and served as an aide in the United States Senate.
Kaplan has briefed members of Congress and their staffs, advised senior U.S. Government and NATO-allied officials, and facilitated conversations between EU/G-7 partner nations on threats stemming from disinformation. She writes for the Brookings Institution and Lawfare on countering disinformation and protecting democratic institutions. She is widely featured in numerous media outlets, including the New York Times, NPR, BBC, Washington Post, Axios, and MSNBC. She was recognized by Forbes 30 Under 30 for her work to combat disinformation.
A Maine native, Kaplan lives in Washington, D.C., and is a graduate of Colby College.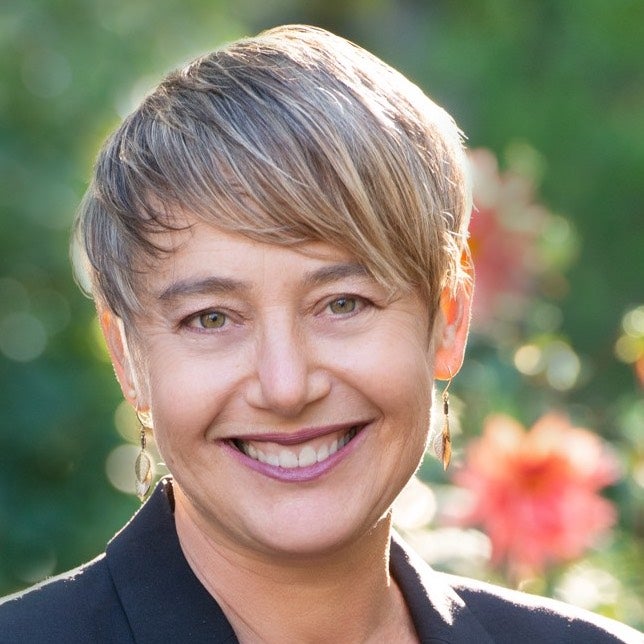 Idit Klein
President and CEO of Keshet
Idit is a national leader for social justice with more than 25 years of experience in the non-profit sector. Since 2001, she has served as the leader of Keshet, which she has built from a local organization with an annual budget of $42,000 to a national organization with a four-million dollar budget. Under her leadership, Keshet has supported tens of thousands of rabbis, educators, and other Jewish community leaders to make LGBTQ equality a communal value and imperative. She served as executive producer of Keshet's documentary film, Hineini: Coming Out in a Jewish High School. 
A magna cum laude graduate of Yale University, Idit earned her Master's in Education with a focus on social justice and anti-oppression education from the University of Massachusetts Amherst. She serves on the Leadership Team of the Jewish Social Justice Roundtable and the Advisory Board of the Safety Respect Equity Network. Idit has received numerous honors including a Women Who Dared award from the Jewish Women's Archive, the Nachshon Award from Mayyim Hayyim, Jewish Women International's Women to Watch award, and the Forward 50, a list of American Jews who have made enduring contributions to public life. She lives in Boston with her family.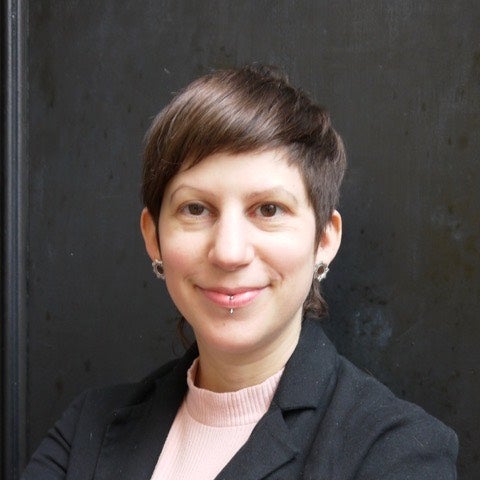 Jordan Kraemer
Director of Policy and Research, Center for Technology and Society, ADL
Jordan Kraemer, PhD, is Director of Policy and Research at ADL's Center for Technology & Society. Jordan is a media anthropologist with deep expertise in qualitative social science research on social media. She has conducted grant-funded research on digital platforms and neighborhood organizing and policy-oriented research for New_ Public, ADL, and other non-profits. She is currently completing a book on social and mobile media among urban middle classes in Berlin (forthcoming from Cornell University Press). Previously, she taught at NYU's Tandon School of Engineering and at Wesleyan University, where she was a Mellon Postdoctoral Fellow. Her work has been supported by the Social Science Research Council and the Andrew W. Mellon Foundation, among others. Jordan has a master's degree in social sciences from the University of Chicago and a Ph.D. in cultural anthropology from UC Irvine.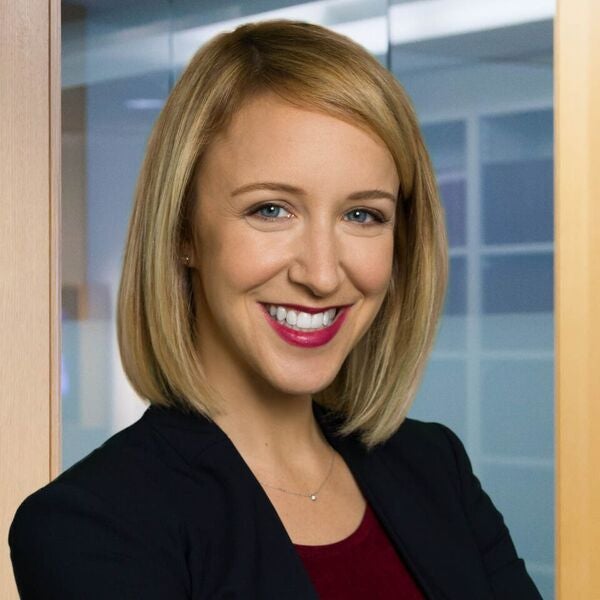 Lauren Krapf
Counsel, Technology Policy & Advocacy, ADL
Lauren Krapf serves as the Anti-Defamation League's Counsel for Technology Policy & Advocacy. Her work across the country includes advocacy to support targets of online harassment and hold social media companies accountable for their role in fomenting extremism, hate, and racism. Lauren spearheads ADL's anti-cyberharassment initiative, Backspace Hate, which was selected as an Honorable Mention in Fast Company magazine's 2021 "World Changing Ideas" Awards. Prior to joining ADL, Lauren worked at Burke, Williams & Sorensen, LLP as a litigation associate, where she was the co-founder of her law firm's Harassment and Bias Intervention Training ("HABIT") Series. Lauren received her bachelor's degree as an Ernie Pyle Scholar at Indiana University and her JD at Loyola Law School, where she was the Chief Note and Comment Editor of her law review. She is currently pursuing a master's degree at University of Pennsylvania's School of Social Policy and Practice.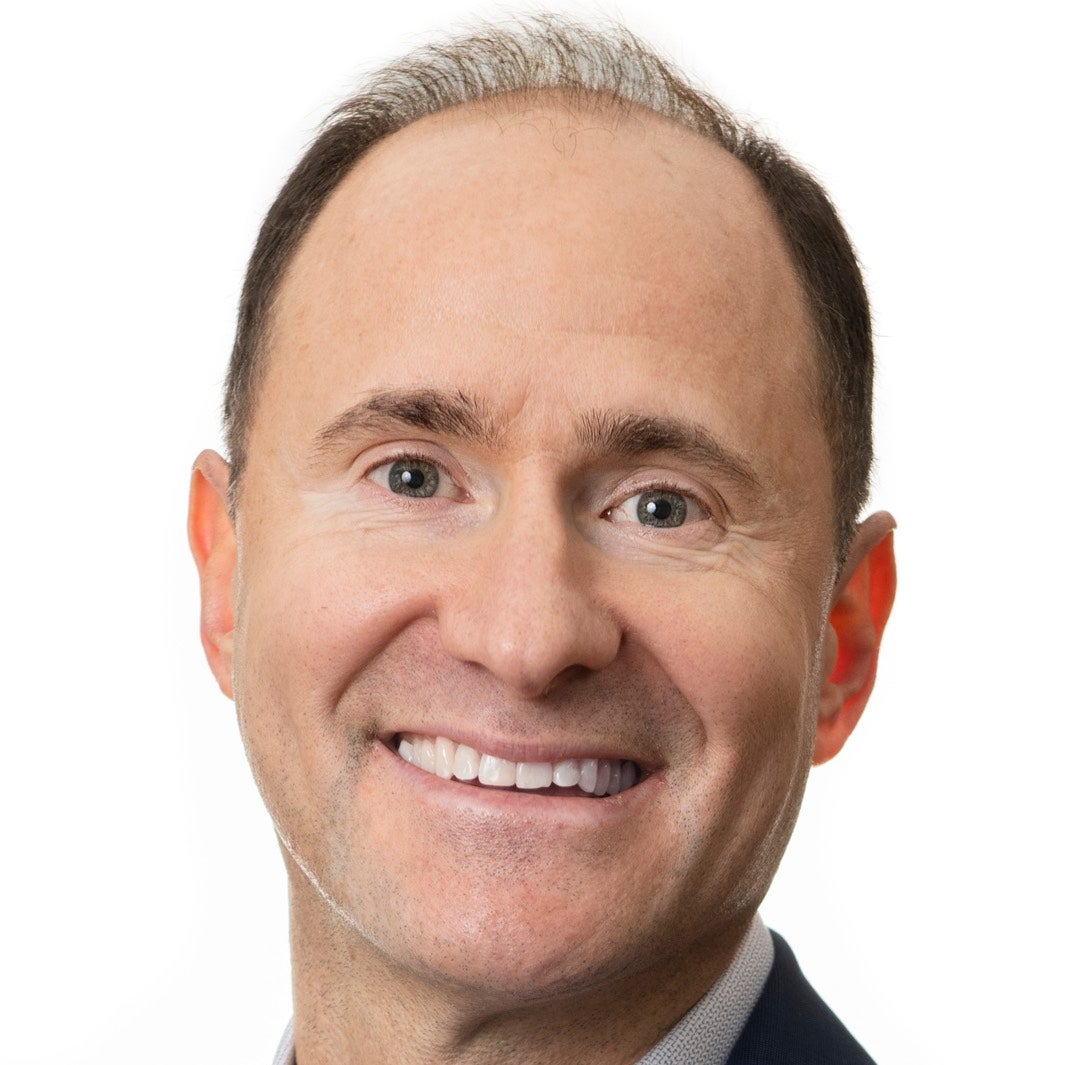 Adam Lehman
President and CEO of Hillel International
Adam Lehman serves as Hillel International's President and CEO.  After beginning his career in Mergers and Acquisitions at Skadden, Arps, Adam spent two decades developing and growing a variety of new technology, marketing and media ventures, including as a Senior Vice President at AOL. He joined Hillel International in 2015, initially serving as the organization's Chief Operating Officer for four years, prior to being appointed Hillel International's fifth President and CEO in December of 2019.
Adam graduated summa cum laude with a B.A. from Dartmouth College and cum laude with a J.D. from Harvard Law School. He was a Harry S. Truman Scholar. He has served as a board member of the Jewish Federation of Greater Washington, Beth Sholom Congregation and Talmud Torah and Fair Chance D.C., and as a volunteer at the Charles E. Smith Jewish Day School and Camp Ramah of New England. Adam has also been active in the Jewish arts scene, as the author of a series of plays inspired by the Jewish holidays, and as a founding member of the D.C.-based Jewish a cappella group JewKvox.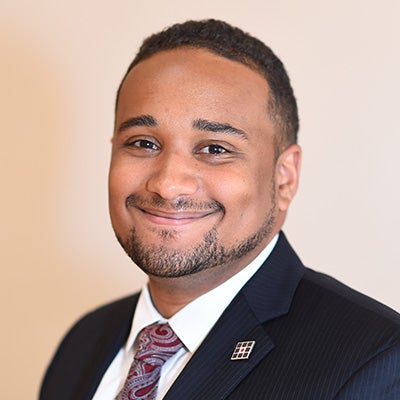 Bertram Lee
Counsel for Media and Tech at the Leadership Conference on Civil and Human Rights
Bertram Lee is Counsel for Media and Tech at the Leadership Conference on Civil and Human Rights where he works to advance the interests of marginalized communities in technology and media policy. His portfolio includes broadband access,media diversity, facial recognition, law enforcement surveillance technologies, Section 230 of the Communications Decency Act, algorithmic bias, artificial intelligence, content moderation, and platform accountability. Previously, Bertram worked as PolicyCounsel at Public Knowledge, where his portfolio encompassed algorithmic decision-making, artificial intelligence, broadband spectrum, online content moderation, Section 230, copyright policy, and platform accountability. Prior to joining Public Knowledge, Lee served as Policy counsel at the U.S House Committee for Education and Labor under Chairman Robert C. Scott, working on technology, labor, and health care issues for the Committee. Bertram received his J.D. from Howard University School of Law and hisB.A. from Haverford College.
Lord John Mann
HM Government's Independent Adviser on Antisemitism
Lord Mann of Holbeck Moor 
HM Government's Independent Adviser on Antisemitism 
John Mann was the elected Member of Parliament for Bassetlaw from June 2001 until 2019. Since his time in student politics John Mann has been vocal in his condemnation of all forms of racism and has worked tirelessly to combat it.  
In the summer of 2005, he was appointed as Chair of the All-Party Parliamentary Group against Antisemitism (APPG), supported by the Antisemitism Policy Trust. John has commissioned two major All-Party Inquiries into Antisemitism and a further inquiry into Electoral Conduct. In 2008, John established the Inter-Parliamentary Coalition for Combating Antisemitism (ICCA) which he still Chairs. In May 2009, John received the American Jewish Committee's (AJC's) Jan Karski Award in recognition of his commitment and work in fighting antisemitism. In 2010, he chaired the Football Association's Task Force on antisemitism and Islamophobia in football.  
In July 2019, John Mann stepped down as Chair of the APPG when he was appointed the UK Government's Independent Adviser on Antisemitism in one of Theresa May's final acts as Prime Minister.  
John Mann joined the House of Lords in October 2019 as Lord Mann of Holbeck Moor. 
Photo credit: Parliamentary website: https://members.parliament.uk/member/1387/portrait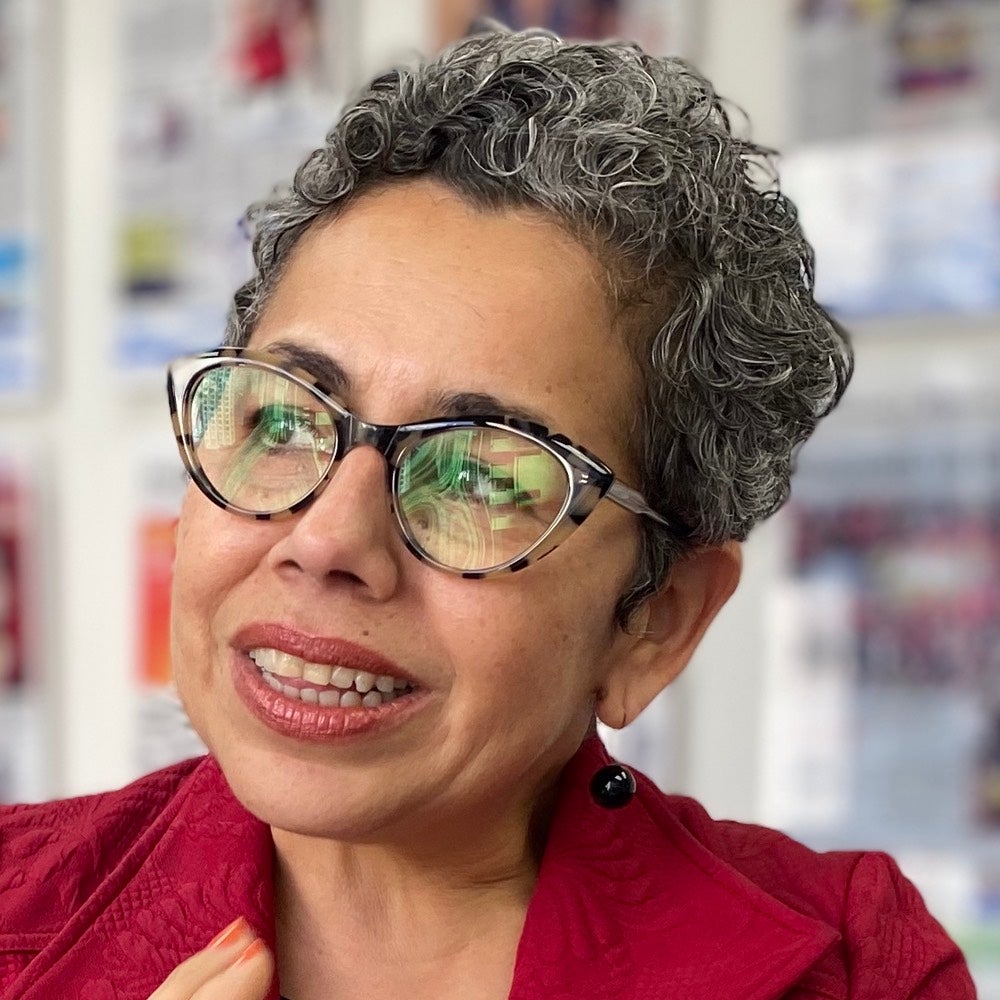 Clarissa Martinez De Castro
Deputy Vice President, UnidosUS
Clarissa Martínez De Castro is passionate about strengthening civil society. As Deputy Vice President for Policy and Advocacy at UnidosUS, the largest national Latino civil rights and advocacy organization in the U.S, she oversees efforts to advance fair and effective immigration policies, and to expand Latino civic engagement by helping immigrants become citizens, citizens become voters, and the community overall become an active participant in policy debates. She has advocated at the federal and state levels on issues impacting Latinos, has extensive experience overseeing and developing polling projects on Latino voters and issues impacting the community, and also designed Rise Above, a pilot initiative to build a positive, accurate narrative of our changing America that fosters collaborative action. She has produced reports and articles on the Latino electorate and testified at Congressional hearings on immigration.  
A frequent commentator on the Latino electorate and immigration issues on television, radio and print media, she is a graduate of Occidental College and Harvard's Kennedy School of Government, a U.S. Vote Foundation board member, a 2015 Presidential Leadership Scholar, and a member of the Ad Council's Advisory Committee. Formerly undocumented, she came to the US as a teenager and is now a naturalized citizen.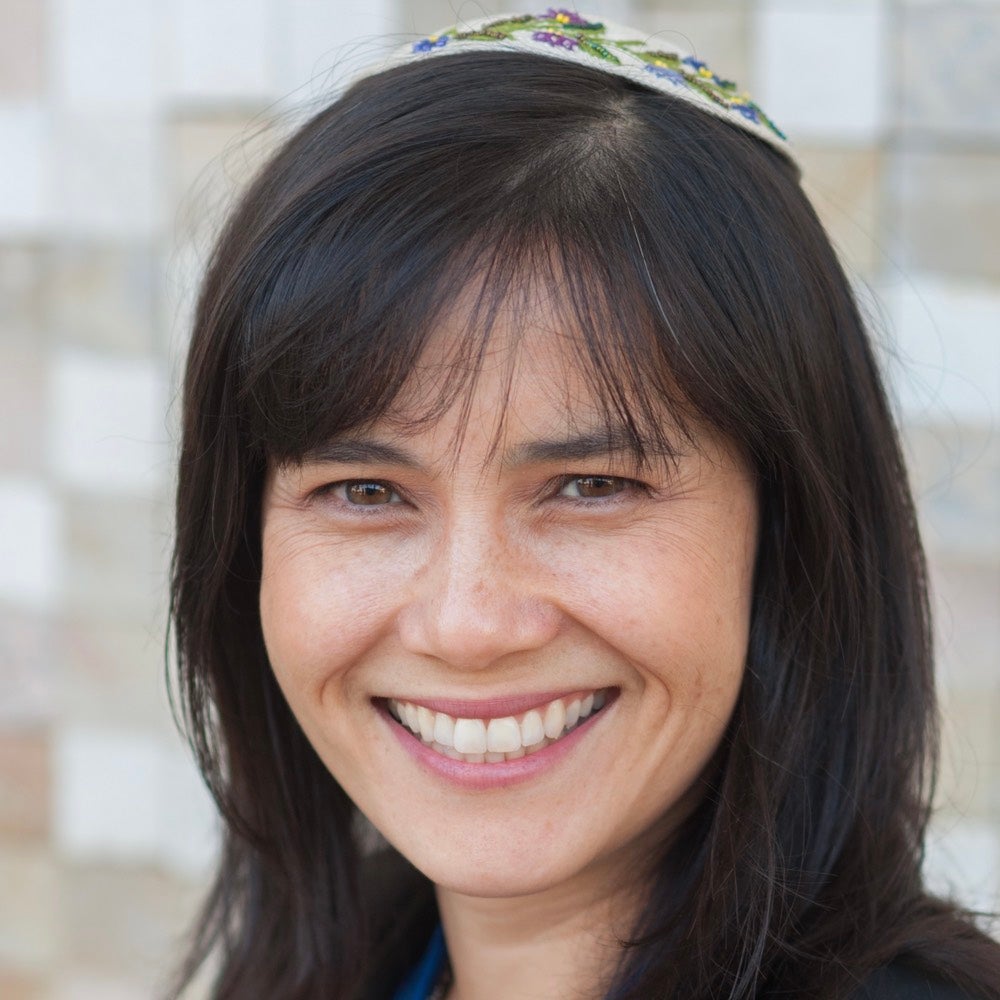 Rabbi Jacqueline Mates-Muchin
Senior Rabbi of Temple Sinai in Oakland, CA
Rabbi Jacqueline Mates-Muchin is the Senior Rabbi of Temple Sinai in Oakland, CA. Rabbi Mates-Muchin focuses her efforts in serving her community through worship, pastoral care, social justice work, and encouraging the recognition of the vast diversity within the Jewish community. As the first Chinese American Rabbi, she has spoken broadly on the changing nature of the American Jewish community and how established Jewish institutions can become more inclusive. She is actively engaged in the general East Bay community, as well, through interfaith and other organizational work. Nationally, Rabbi Mates-Muchin serves as a Central Conference of America Rabbis representative to the Board of the Union for Reform Judaism. She was ordained from Hebrew Union College-Jewish Institute of Religion in New York. After three years as the Associate Rabbi, and became Senior Rabbi in 2015. She is married to Jonathan Mates-Muchin and together they have four children.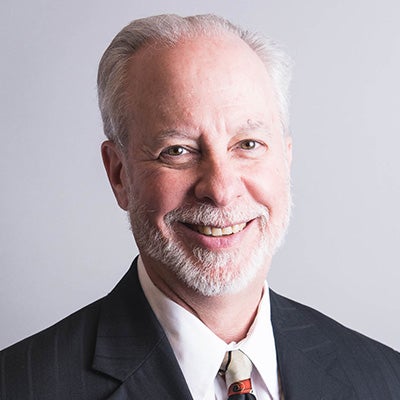 Rabbi Jeffrey Myers
Rabbi and Cantor for Tree of Life Synagogue in Pittsburgh
Rabbi Hazzan Dr. Jeffrey Myers has served as the Rabbi and Cantor for Tree of Life Synagogue in Pittsburgh since the summer of 2017. He moved to the City of Bridges after spending decades in ministry in New Jersey and Long Island. After the horrific morning of October 27, 2018, when a heavily armed gunman began a murderous rampage in the Tree of Life synagogue, Rabbi Myers—who survived the attack—became the face of the tragedy. Since then, he has set about sending the key message that love is stronger than hate. Rabbi Myers has frequently shared this view on national media outlets, while acknowledging that a lack of understanding of our neighbors leads to fear and sometimes loathing. Fear leads to the "H word" and the "H word" leads to act of violence. Rabbi Myers believes that if we are ever to remove the "H word" from our society, it must start with pledging not to use that word in speech, just as he has done in honor of the 11 precious lives lost at the Tree of Life Synagogue.
In 2018, he received an honorary doctorate in Jewish Music from The Jewish Theological Seminary, and an honorary doctorate of divinity from Washington & Jefferson College. He has also been privileged to receive the Heroes designation from CNN, a Rescuer of Humanity medal from the Simon Wiesenthal Center, a Rescuer of Humanity from Values in Action, and the John E. McGrady Award for Community Service from the Heinz Foundation. He has testified before both Houses of Congress and has spoken throughout the United States on the proliferation of H speech.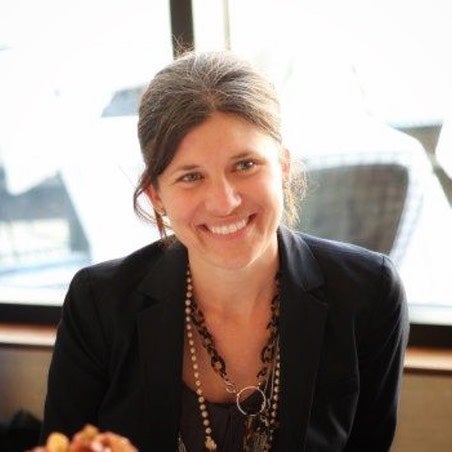 Jessica Reaves
Editorial Director, Center on Extremism, ADL
Jessica Reaves is the Editorial Director of ADL's Center on Extremism. A former reporter for TIME and the Chicago Tribune, Jessica joined ADL in 2014.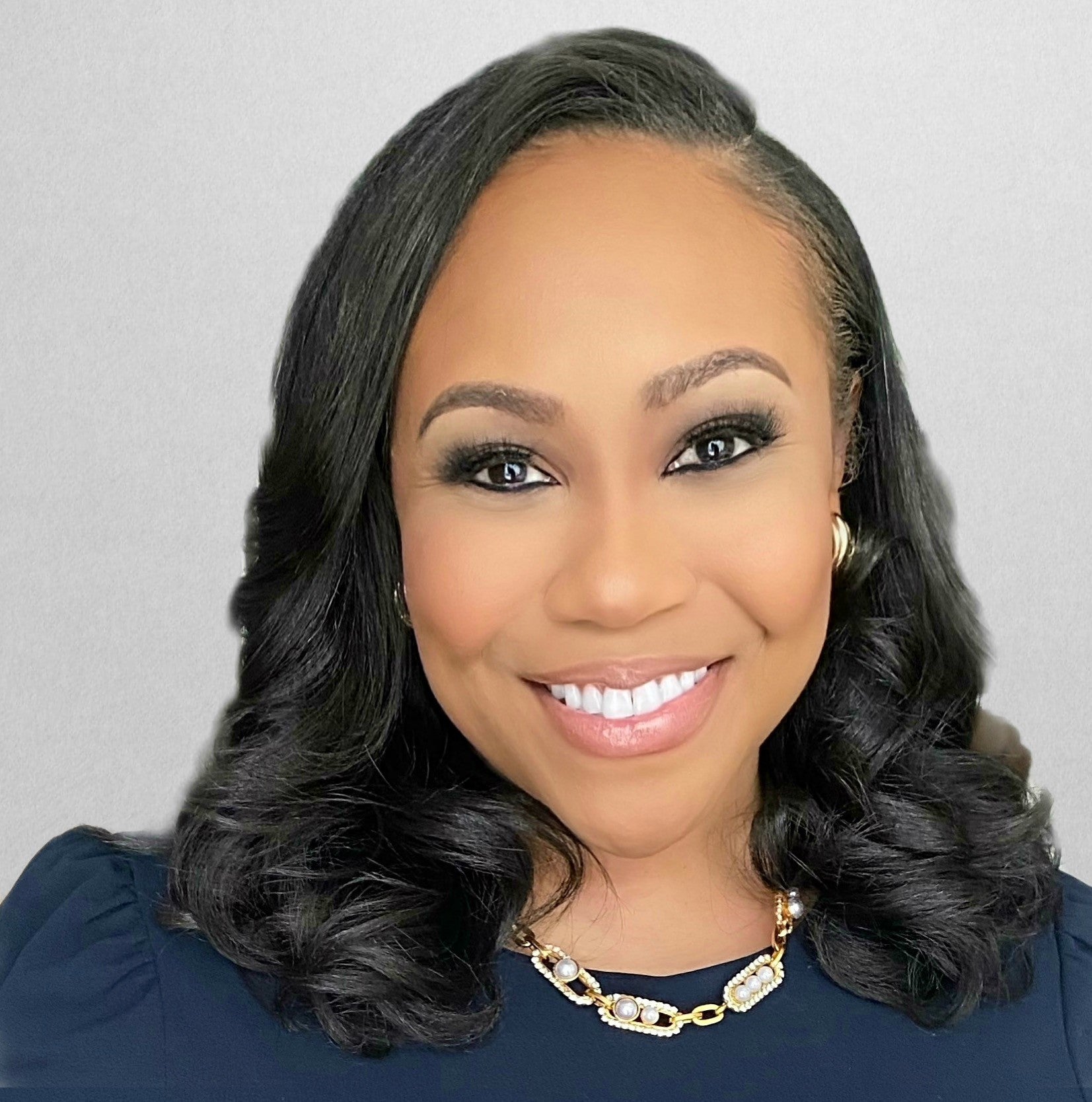 Jerika L. Richardson
Senior Vice President of Equitable Justice & Strategic Initiatives, National Urban League
Jerika L. Richardson is Senior Vice President for Equitable Justice & Strategic Initiatives at the National Urban League. She leads the organization's advocacy, public education, and strategic work on civic engagement, police reform, criminal justice reform and other justice related areas. Previously, Ms. Richardson was Deputy Executive Director and the Senior Advisor & Secretary to the Board for the nation's largest independent police oversight agency, the New York City Civilian Complaint Review Board.
She has also served as Chief of Staff in the Office of the Counsel to the Mayor of New York City and Special Advisor to the Mayor for media relations, criminal justice, and public safety planning. Before working in City Hall, Ms. Richardson was the Senior Spokesperson for the U.S. Attorney's Office in the Southern District of New York and a Field Producer & Off-Air Reporter for ABC News. She holds a J.D. from the University of Michigan Law School and a B.A. in English from Spelman College.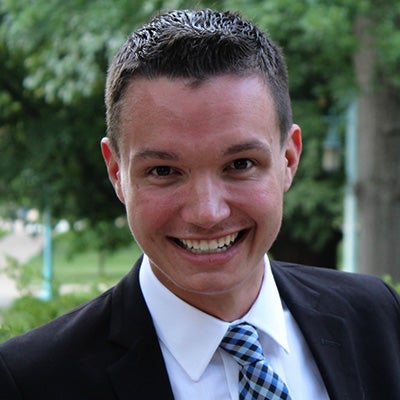 Jordan Robinson
Hillel International Student Cabinet, Michigan State University Student
Jordan Robinson is currently a fourth-year undergraduate at Michigan State University studying Interdisciplinary Studies with minors in Jewish Studies, Leadership of Organizations, and Sociology. Currently, Jordan serves on the Hillel International Student Cabinet as well as Chair of the Hillel International Student Advisory Cohort on Israel and antisemitism. At Michigan State, he serves as the Executive Vice President of University Relations for the Jewish Student Union and as the Senior Relationship Building Intern. He also is currently a StudentSupervisor for MSU Tours. Jordan looks forward to crafting innovative ways to combat antisemitism across campuses to ensure the safety and security of the Jewish communities.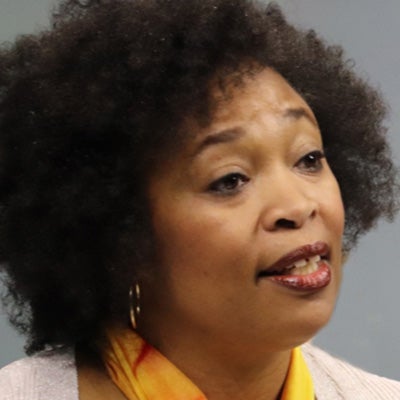 Yolanda Savage-Narva
Director Racial Equity, Diversity and Inclusion for the Union for Reform Judaism
Yolanda Savage-Narva has twenty years' experience working with public agencies and non-profit organizations to promote equity and inclusion. She is a Centers for Disease Control (CDC)-trained public health specialist who has led community-based efforts in community health assessments for Indian Health Service, public education for the Alzheimer'sAssociation, pedestrian safety and advocacy for America Walks, and health equity for the National Association of State and Territorial Health Officials. Yolanda was also the Executive Director of Operation Understanding DC, a non-profit organization dedicated to promoting understanding, cooperation, and respect while fighting to eradicate racism, anti-Semitism and all forms of discrimination.
In Yolanda's current role she is leading the Racial Equity, Diversity and Inclusion (REDI) work for the Union for Reform Judaism (URJ). She is also a member of the JewVNation cohort, a fellowship sponsored by the URJ, a 2019 Schusterman Senior Fellow, a member of the Board of Directors for the Federation of Greater Washington and the Capital Jewish Museum. Yolanda is also a member of Delta Sigma Theta Sorority; an international Black sorority dedicated to community service and education.
Yolanda is a graduate of Tougaloo College(Sociology) and has a master's degree in education from Jackson State University.
In her spare time Yolandaloves being outdoors, reading, birdwatching, playing sports and traveling with her family.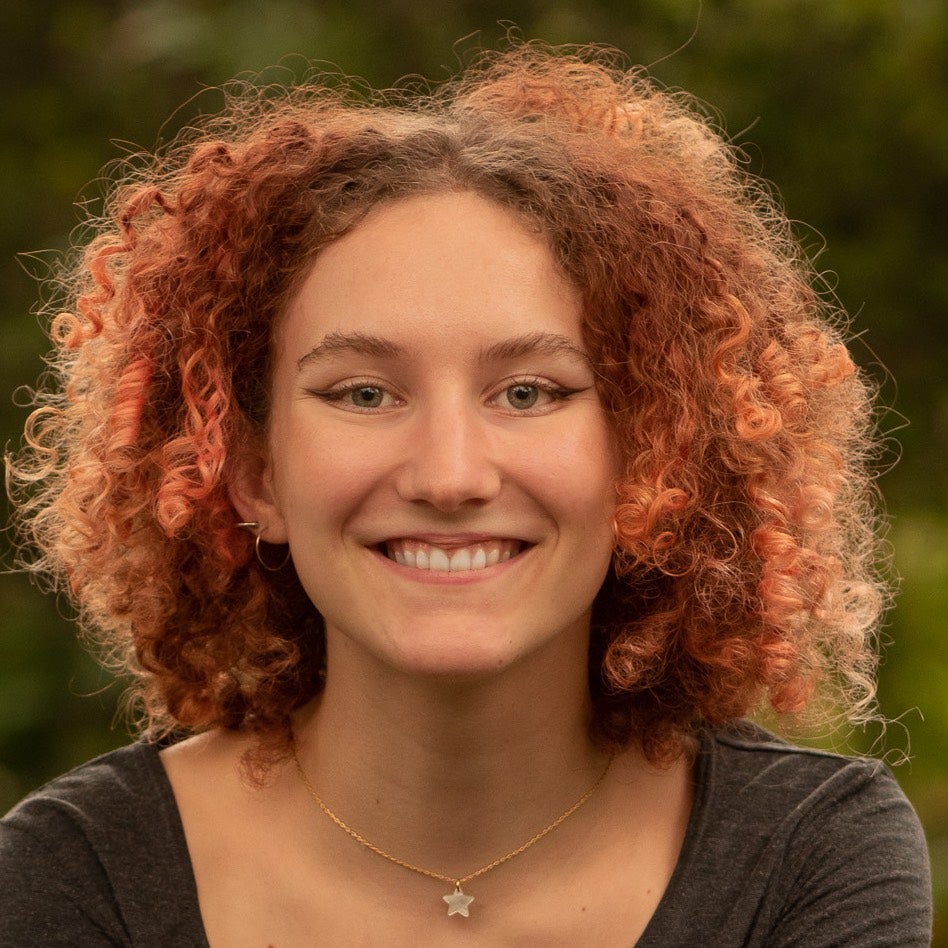 Julia Schroers
High School Student Activist from Connecticut
Julia Schroers is a sixteen-year old student activist in Connecticut. She has worked with the ADL as a teen trainer for four years. In addition to her work at the ADL, she is involved in various local school and town-side activism, including working to the change of the "Indians" mascot and fighting for equitable curriculums. She serves as the Equity Officer on the New York Parliamentary Debate League. Julia is also involved at her local synagogue and loves painting.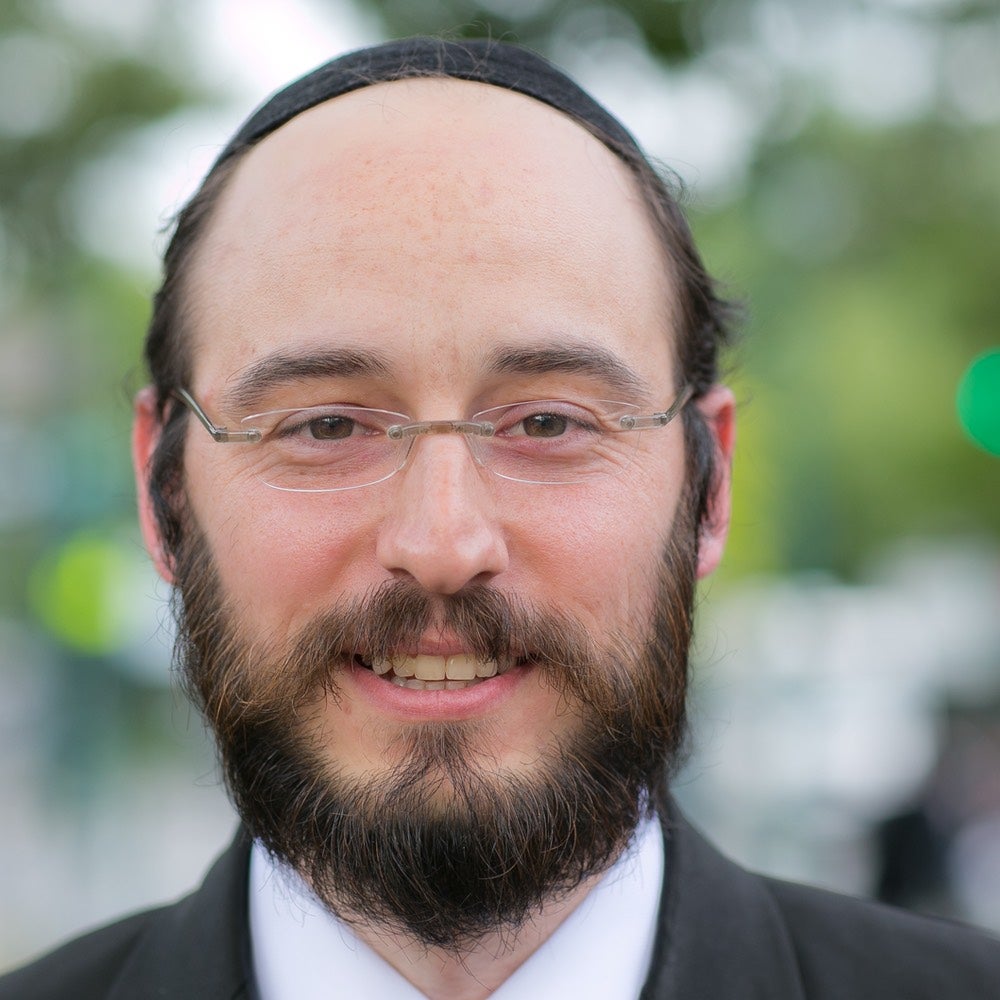 Rabbi Moti Seligson
Director of Media Relations at Chabad-Lubavitch
Rabbi Motti Seligson is the director of public relations for Chabad-Lubavitch and often serves as the media's go-to resource for everything Jewish. As director of media relations, Seligson also oversees strategic initiatives at Chabad.org, the largest faith-based website, with a reach of 54 million unique-visitors last year. Before assuming this position, Seligson served dozens of Jewish communities in states across the U.S. and in countries across Africa, Asia, Australia and Europe. He received a degree in religious studies from the Rabbinical College of America and was ordained as a rabbi at the Rabbinical College of Sydney, Australia.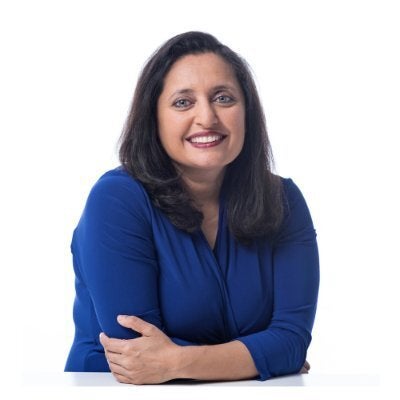 Sonal Shah
President, The Asian American Foundation
Sonal Shah is the founding President of TAAF. One of the foremost global leaders on social impact and innovation, Shah has started and led social impact efforts in academia, government, and the private and philanthropic sectors for over twenty-five years. Prior to her appointment at TAAF, Shah founded and led Georgetown University's Beeck Center for Social Impact and Innovation, a cross-disciplinary center that provided students a first-hand opportunity to work on social impact projects in the public, private and social sectors.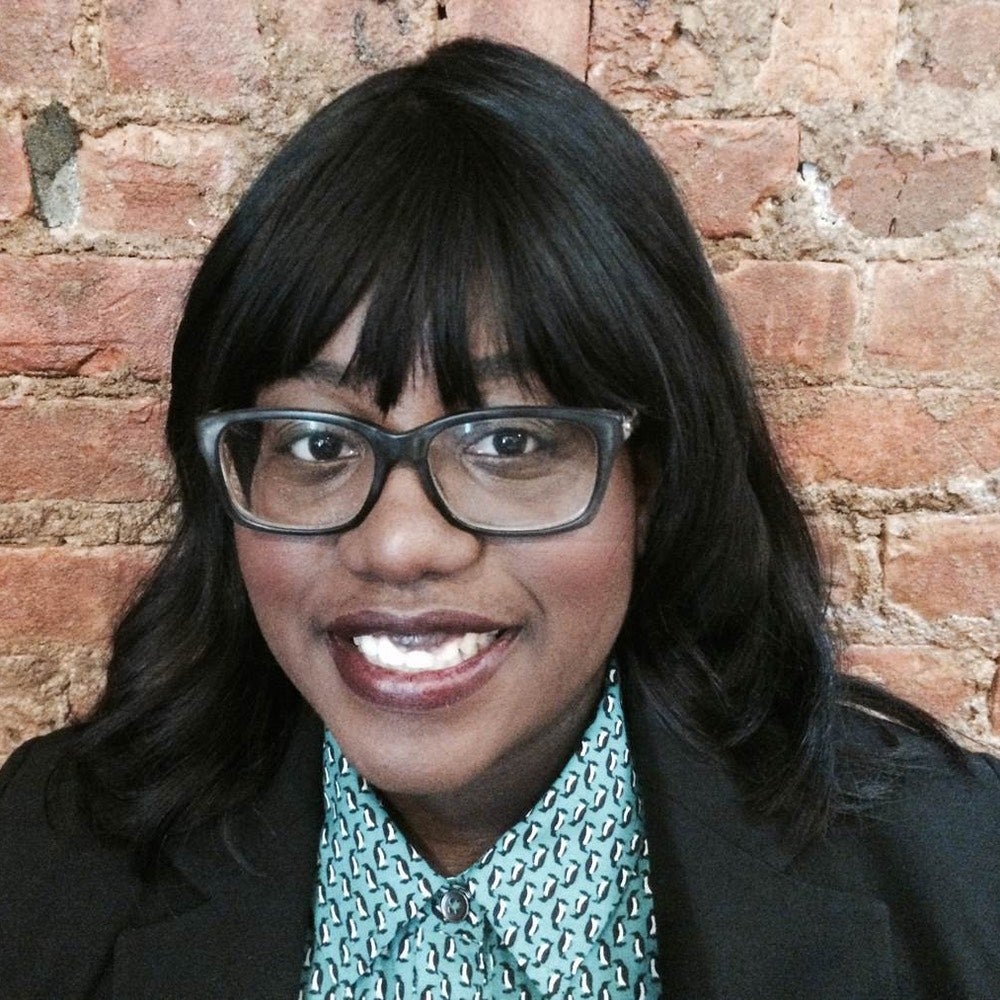 Chava Shervington
Founder of Kamochah and Board Member of the Jewish Multiracial Network
Chava Shervington is an attorney, advocate, and mother. A recognized voice on issues of racial equity and inclusion in the Jewish community, she is a founder of Kamochah and has served as a board member of the Jewish Multiracial Network (JMN) for a decade, and is a regular speaker, consultant, and writer on issues of diversity in Judaism. She has appeared in the Chicago Tribune, JTA, TVOne, and the Layers Project, among others. Chava has long recognized a need for increased support of Jews of color and has called for building new communal mechanisms and practices to educate and generally serve the entire Jewish community in a more representative and inclusive way. Her passion and dedication to the advancement of Jews of color has been honored by her selection as one of the 2015 awardees of Jewish Week's "36 under 36", and she was recently honored by the City of Los Angeles as a Jewish woman creating change in Los Angeles. She has a juris doctorate from The George Washington University Law School.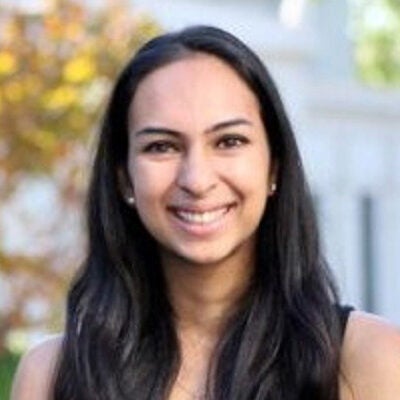 Spandi Singh
Policy Analyst, New America's Open Technology Institute
Spandi Singh is a Policy Analyst at New America's Open Technology Institute where she leads and works on projects related to content moderation, disinformation, algorithmic accountability, government surveillance, and privacy. Singh is also currently a Non-Resident Fellow at the Esya Centre in New Delhi, a member of the World Economic Forum's Expert Network, and part of the fifth class of Google's Next Gen Policy Leaders program.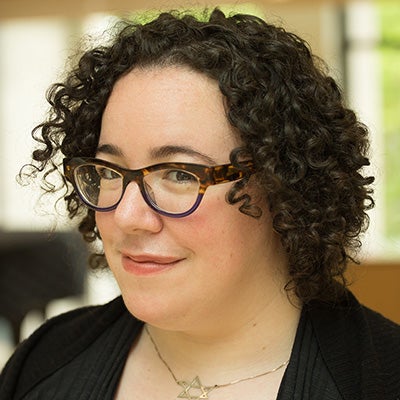 Tema Smith
Contributing Columnist, The Forward
Tema Smith is a diversity advocate, writer and Jewish community builder. She is currently the Director of Professional Development at 18Doors(formerly InterfaithFamily), an organization that empowers people in interfaith relationships to engage in Jewish life and make Jewish choices, and encourages Jewish communities to welcome them. This comes after seven years as a synagogue professional, most recently as the Director of Community Engagement at Holy Blossom Temple, Toronto's oldest synagogue.
Tema is also a contributing columnist at The Forwardwhose writing has been published in MyJewishLearning, the Globe and Mail, and the Canadian Jewish News. Tema is dedicated to building a meaningful and inclusive Jewish community through research, training, writing and relational engagement work.
Over the past ten years, Tema has worked to advance the conversation on racially diverse Judaism, working with organizations like Be'chol Lashon, the Reconstructionist Rabbinical College, the Miles Nadal JCC, CJPACand conducting trainings and presentations for numerous synagogues and Jewish organizations, including the Boston JCRC, the Jewish Federation of Greater Charlotte, the Jewish Democratic Council of America, Hillel International, Limmud North America, the JCRC of Greater Washington, the Buffalo JCRC, Hadassah, the AJC, Drexel University and the ADL.
Tema is also a member of the Nexus Task Force examining the issues at the nexus of Israel and Antisemitism in America and of the inaugural cohort of the Shalom Hartman Institute Seminar & Writers Workshop for Journalists.
Tema lives in her hometown of Toronto with her sidekick, an twelve-year-old extraordinarily stubborn shih tzu named Tashi and his tiny buddy Padma, her pour over coffee gear, and way too many books.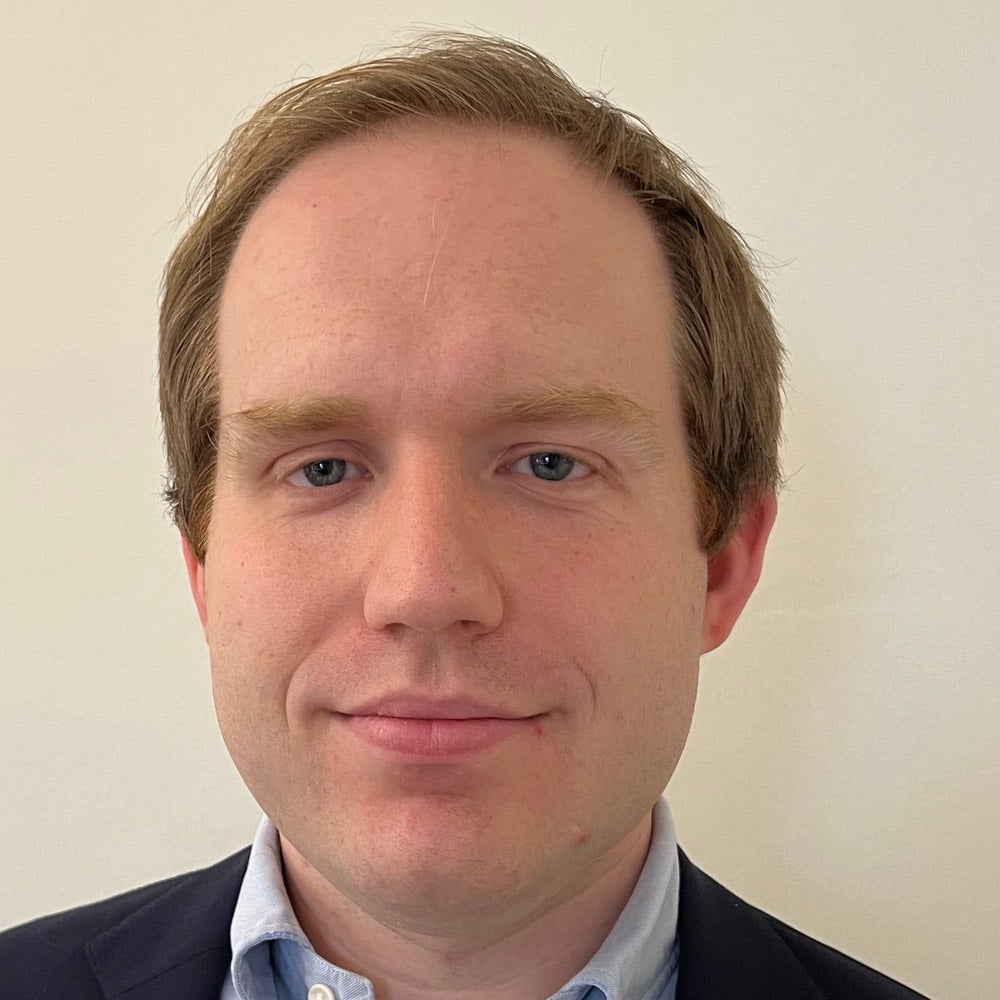 Will Sommer
Politics Reporter for The Daily Beast
Will Sommer is a politics reporter for The Daily Beast covering the far-right and the author of Trust the Plan, a forthcoming book investigating the rise of QAnon and its effects on the United States  (HarperCollins, March 2022). His reporting on QAnon was featured in the HBO documentary Q: Into the Storm.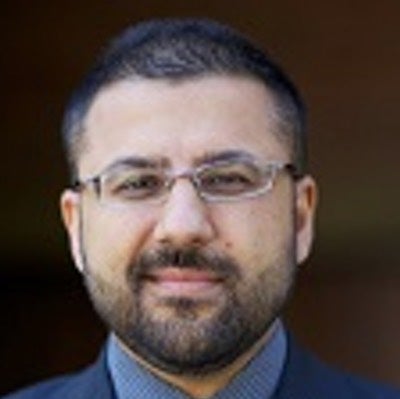 Varun Soni
Dean of Religious and Spiritual Life at the University of Southern California
Varun Soni is the dean of religious life and spiritual life at the University of Southern California, where he also served as the inaugural vice provost of campus wellness and crisis intervention, and where he teaches courses in the School of Religion and the Chan Division of Occupational Science and Occupational Therapy. Before arriving at the University of Southern of California, he spent four years teaching in the Law and Society Program at the University of California, Santa Barbara.
A prolific public speaker and scholar of religions, his work is featured in a number of media outlets, including CNN, Los Angeles Times, Associated Press, National Public Radio, PBS NewsHour, Washington Post, and Harvard Divinity Bulletin. He has served as a consultant for Showtime, Facebook Watch, ESPN, CW Television Network, Biography Channel, Live Nation, Oprah Winfrey Network, and the video game company Naughty Dog, and he is currently senior adviser for Religion of Sports, a media platform and production company founded by Gotham Chopra, Tom Brady, and Michael Strahan.
Soni is the author of Natural Mystics: The Prophetic Lives of Bob Marley and Nusrat Fateh Ali Khan and he contributed to the edited volumes My Neighbor's Faith: Stories of Interreligious Encounter, Growth, and Transformation; Words to Live by: Sacred Sources for Interreligious Engagement; and Next-Generation Ethics: Engineering a Better Society. He also produced the graphic novel Tina's Mouth: An Existential Comic Diary, which is currently being developed for television. In 2019, Soni received the Peter J. Gomes Memorial Honors award from Harvard Divinity School in recognition of his national leadership in spiritual innovation.
Soni serves on the Board of Directors for the Boys & Girls Club of Metro Los Angeles and on the Board of Trustees for the Carlthorp School, and he is a member of the State Bar of California, the American Academy of Religion, and the Association for Chaplaincy and Spiritual Life in Higher Education. He holds degrees in religion from Tufts University, Harvard University, the University of California, Santa Barbara, and the University of Cape Town, as well as a law degree from the University of California, Los Angeles.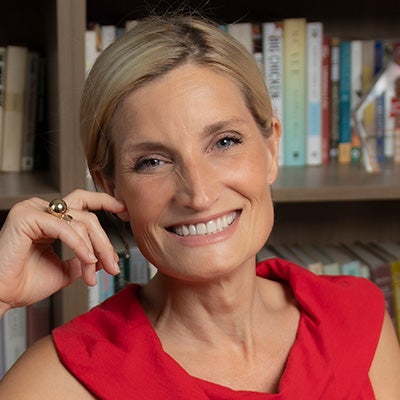 Dr. Constance Steinkuehler
Professor of Informatics at University of California-Irvine
Constance Steinkuehler is a Professor in the Department of Informatics at the University of California, Irvine where she researches culture, cognition, and learning in the context of multiplayer online videogames. She is an ADL Belfer Fellow,  the chair of UCI's Game Design and Interactive Media Program, Co-Director of the Games+Learning+Society (GLS) Center, and Chair of the Annual GLS Conference. She teaches courses on games and society, visual design, and research methods. Her current projects include investigations of toxicity and extremism in online games, evaluation of an enriched esports for high school students, and reasoning with misinformation. 
Constance formerly served as Senior Policy Analyst under the Obama administration in the White House Office of Science and Technology Policy, advising on videogames and digital media. She is the founder of the Federal Games Guild, a working group across federal agencies using games and simulations as tools for thought, and the Higher Education Video Games Alliance, an academic non-for-profit organization of game-related programs in higher education. Her research has been funded by the Anti-Defamation League, the Samueli Foundation, the MacArthur Foundation, the Gates Foundation, the National Academy of Education/Spencer Foundation, the National Science Foundation, and the Universities of Cambridge, Wisconsin-Madison, and California-Irvine.  She has published over one hundred articles and book chapters including six conference proceedings, four special journal issues, and two books. She has worked closely with the National Research Council and National Academy of Education on special reports relate to videogames, and her work has been featured in Science, Wired, USA Today, New York Times, LA Times, ABC, CBS, CNN NPR, BBC and The Chronicle of Higher Education.
Constance has a PhD in Literacy Studies, an MS in Educational Psychology, and three Bachelor's Degrees in Mathematics, English, and Religious Studies. Her dissertation was a cognitive ethnography of the MMOs Lineage I and II where she ran a large siege guild. Her husband Dr. Kurt Squire is Co-Director of the GLS center at UCI. They live with their two adolescent gamers in Southern California where they enjoy surfing, trail running, camping, and all manner of headset-wearing, dps-flinging, computer-screened mayhem.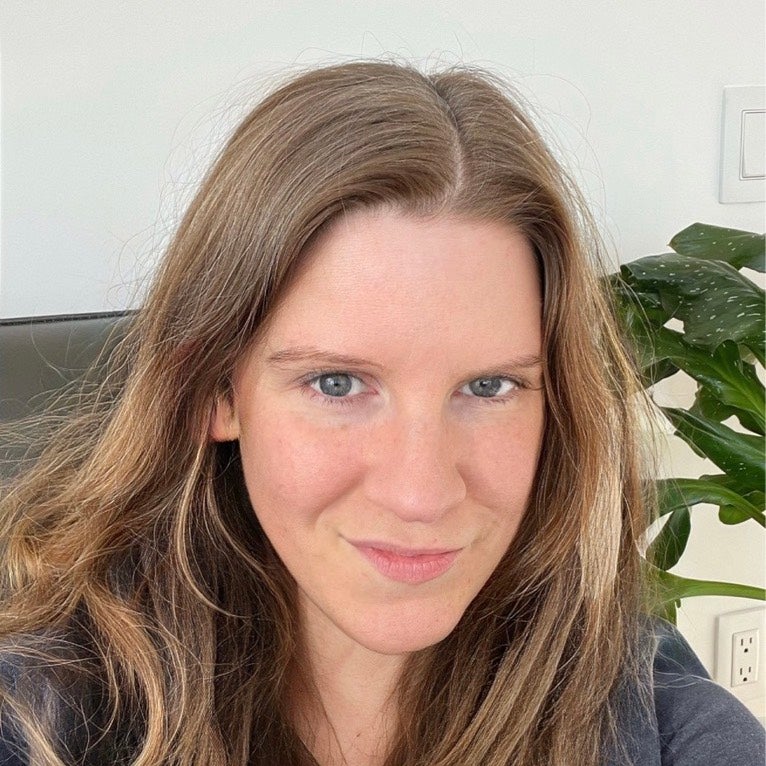 Dr. Kimberly Voll
Co-Founder Fair Play Alliance
Kim (she/her) is a game designer, researcher, and programmer specializing in digital social dynamics and artificial intelligence. She is particularly passionate about our obligations and opportunities to support healthier online spaces and digital wellness. A lifelong game developer, she spent several years at Riot Games as a principal designer, where she led the company's player-behavior efforts and co-created the player-dynamics design discipline. In 2017, she co-founded the Fair Play Alliance, a professional organization of now over 225 gaming companies worldwide centered on developing and sharing craft knowledge in support of healthier, more welcoming online spaces. She co-authored the Disruption and Harms in Gaming Framework in collaboration with the FPA and ADL, published in 2020. In the past Kim has released several independent games, including Fantastic Contraption for VR and co-founded and ran her own gaming studio. Formally, she has a PhD in computer science and honours degree in cognitive science, and was a professor for nearly a decade before moving into games and tech full time. 
Marcel Walker
Illustrator, Arts Educator, CHUTZ-POW! Project Coordinator
Marcel L. (M.L.)Walker is a Pittsburgh, Pennsylvania-based freelance artist specializing in graphic prose (a.k.a. "comic books"), illustration, and graphic design. He's an expert on social applications for the graphic-prose arts. Since 1993, he's taught workshops and classes on comic-book and narrative arts creation. He serves as board president for the ToonSeum, a Pittsburgh-based nonprofit organization that champions comics as a force for social good, and he's the lead artist and project manager for the biographical anthology comic-book series CHUTZ-POW!: Superheroes of the Holocaust, which is published by the Holocaust Center of Pittsburgh. Photo credit: Sarah Huny Young.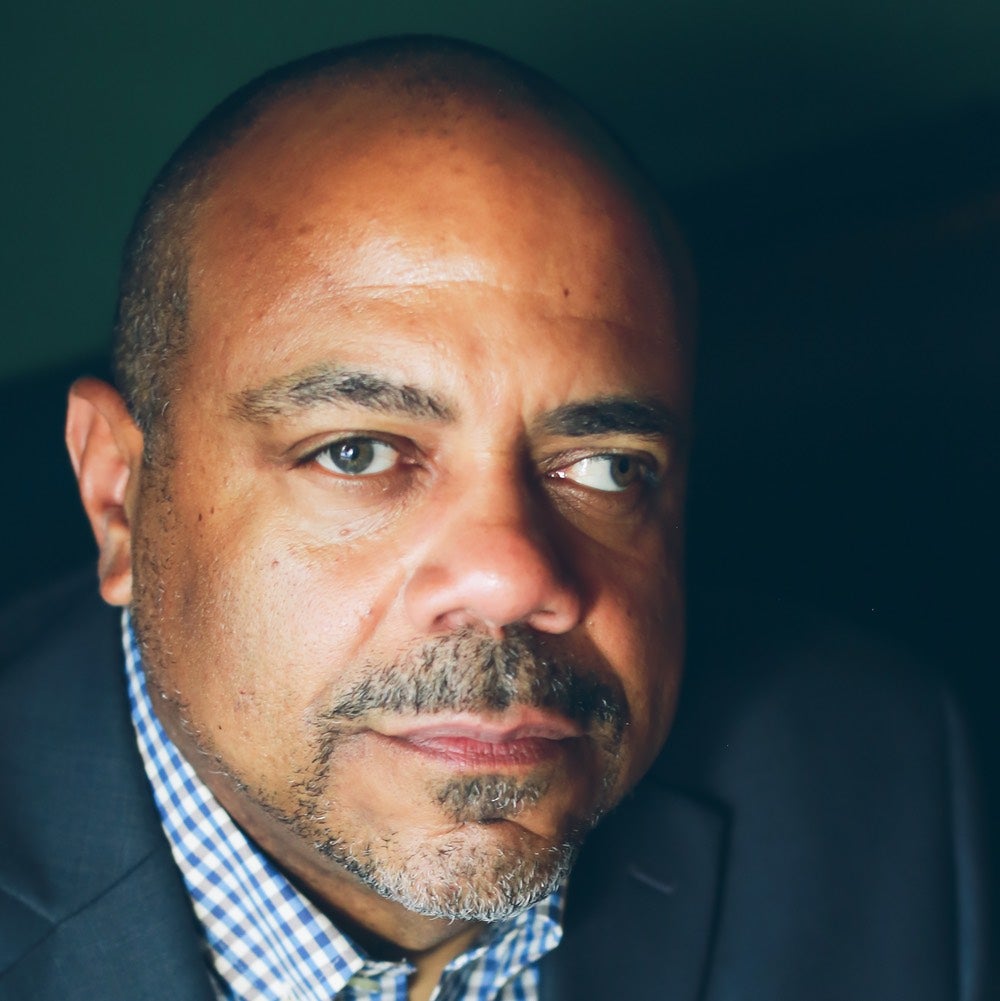 Eric K. Ward
Executive Director, Western States Center
Eric K. Ward, a nationally-recognized expert on the relationship between authoritarian movements, hate violence, and preserving inclusive democracy, is the recipient of the 2021 Civil Courage Prize – the first time in the award's history that an American has won the prize, revealing the dangerous proliferation of hate crimes and political violence by authoritarian and extremist movements in the United States. Eric brings over three decades of leadership in community organizing and philanthropy to his roles as Western States Center's Executive Director and Senior Fellow with Southern Poverty Law Center and Race Forward. Since Eric took the helm in 2017, Western States Center has become a national hub for innovative responses to white nationalism, antisemitism, and structural inequality, towards a world where everyone can live, love, work, and worship free from bigotry and fear. In his 30+ year civil rights career, Eric has worked with community groups, government and business leaders, human rights advocates, and philanthropy as an organizer, director, program officer, consultant, and board member. Currently Co-Chair for The Proteus Fund, Eric is a member of the Pop Culture Collaborative's Pluralist Visionaries Program and the recipient of the Peabody-Facebook Futures Media Award. Eric is in high demand as a speaker and media source, and is the author of multiple written works credited with key narrative shifts, including "Skin in the Game: How Antisemitism Animates White Nationalism." He has been quoted in The New Yorker, New York Times, Los Angeles Times, Washington Post, ESPN, Black News Channel, NPR, BBC, Rolling Stone and numerous other media outlets, and regularly publishes on Medium. Eric has a special interest in the use of music to advance inclusive democracy. In 2020 he helped to launch the Western States Center Inclusive Democracy Culture Lab which works with musicians to create new narratives that puncture the myths driving our political and social divisions, and invite people who don't always trust politicians and movement leaders into the safe and trusting conversational space that exists between a performer and their audience.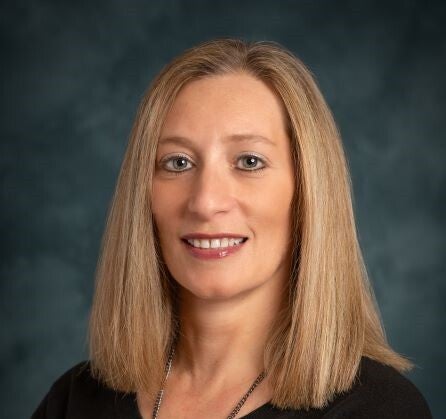 Meredith R. Weisel
Deputy Regional Director, Washington D.C. Region, ADL
Meredith R. Weisel currently serves as the Deputy Regional Director, Washington D.C. Region, ADL.  Her operations portfolio includes oversight of the office's legislative advocacy, community engagement and coalition partnerships, law enforcement training, and incident response.
Meredith is an experienced attorney and government relations professional who has spent decades engaged in public policy and community issues in the Greater Washington area. In addition, she serves on the Montgomery County Commission for Women and is active on committees at her synagogue Shaare Torah.
Prior to joining ADL, Meredith served as the Director of Maryland Government and Community Relations for the Jewish Community Relations Council (JCRC) of Greater Washington.  During her time at the JCRC she helped to advance legislative priorities that focused on advocating for strengthening hate crimes laws, confronting and educating about antisemitism, securing security funds for houses of worship, schools and childcare centers at-risk of hate crimes, enhancing Holocaust education, and more.
Meredith was also the principal owner of Weisel Government Relations, LLC, which she established in April of 2010. Through the firm she provided clients in Maryland with governmental affairs and relations consulting on legislative action and public policy solutions, community relations, political affairs, lobbying and legal services. She also served as one of partners at Government Affairs Strategies, LLC, which helped to develop strategic visions for clients nationally to help them achieve successful public policy, political affairs, and public advocacy outcomes.
Finally, Meredith served for 9 1/2 years in-house as the Vice President of Public Policy for Maryland and Legal Counsel for the Greater Capital Area Association of REALTORS®, Inc. (GCAAR). She represented GCAAR at the state and local government level in Maryland from 2000 through 2015 where she served as the Maryland state and local lobbyist, representing real estate professionals on numerous local, state, and federal legislative initiatives.
She holds a B.A. from American University in an interdisciplinary study of Communications, Legal Institutions, Economics and Government and a J.D. from the Widener University School of Law.  Meredith is admitted to practice law in Maryland.  She lives with her husband and their 2 children, and 1 dog in North Potomac, Maryland.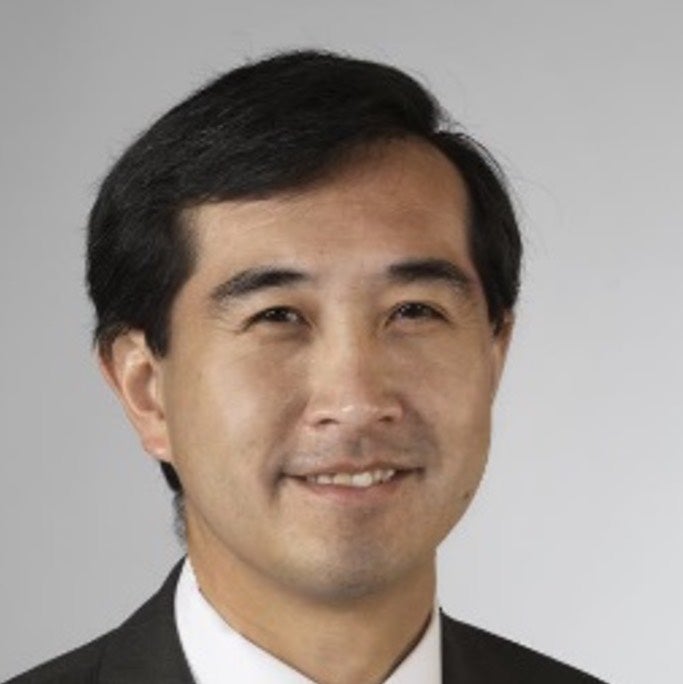 John C. Yang
President and Executive Director, Asian Americans Advancing Justice – AAJC
John C. Yang is the President and Executive Director of Asian Americans Advancing Justice | AAJC. He leads the organization's efforts to fight for civil rights and empower Asian Americans to create a more just America for all through public policy advocacy, education, and litigation. 
Mr. Yang served in the Obama Administration as Senior Advisor for Trade and Strategic Initiatives at the U.S. Department of Commerce, where he was the principal advisor to Secretary Penny Pritzker on issues related to Asia and worked with the White House and other U.S. agencies on strategic and economic issues concerning the region. Previously, Mr. Yang was a partner with a major Washington, D.C. law firm, and also worked in Shanghai, China as the legal director for the Asia-Pacific operations of a U.S. Fortune 200 company. Mr. Yang was the 2003-04 President of NAPABA.    
Mr. Yang's other leadership positions have included: Member, National Advisory Committee for Race, Ethnicity & Other Populations, U.S. Census Bureau (2017-2019); Co-Chair, National Council of Asian Pacific Americans (2019-present); Member, American Bar Association House of Delegates (2008-18; Minority Caucus Chair, 2014–16); General Counsel, D.C. Bar (2000-02); Advisory Committee on Pro Se Litigation for the U.S. District Court for the District of Columbia (1998–2002). In 1998, Mr. Yang co-founded the Asian Pacific American Legal Resource Center, a nonprofit organization dedicated to addressing the direct service legal needs of Asian Pacific Americans in the D.C. metropolitan area. 
He received his law degree from George Washington University Law School.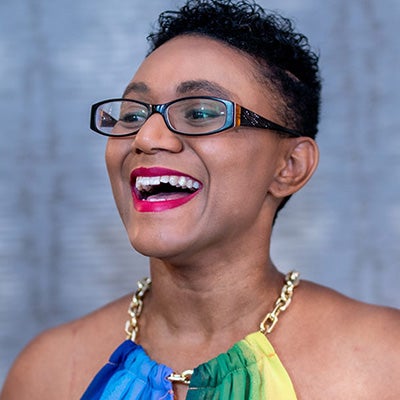 Victoria Kirby York
Deputy Executive Director, National Black Justice Coalition
Victoria Kirby York is the Deputy Executive Director of the National Black Justice Coalition. In this capacity she is responsible for managing the operational policies and efficiencies of the organization, strengthening the organization's grassroots constituency engagement efforts, and leading the advocacy and action agenda.
Mrs. Kirby York most recently served as the Deputy Director for the Advocacy & Action Department at the National LGBTQ+ Task Force where she managed the policy, organizing, and faith team to queer (do differently) advocacy around faith, equity, and democracy. She has been organizing in a variety of capacities for over 20 years regarding a number of progressive issues and candidates at the federal, state, and local levels. She served as the Florida Director for Organizing for Action (OFA), the non-profit formed from the President's electoral campaigns to support President Barack Obama's legislative agenda. She has also worked in senior-level roles in gubernatorial and presidential campaigns in Florida, for US Congresswoman Kathy Castor, youth education nonprofits, and in the private sector.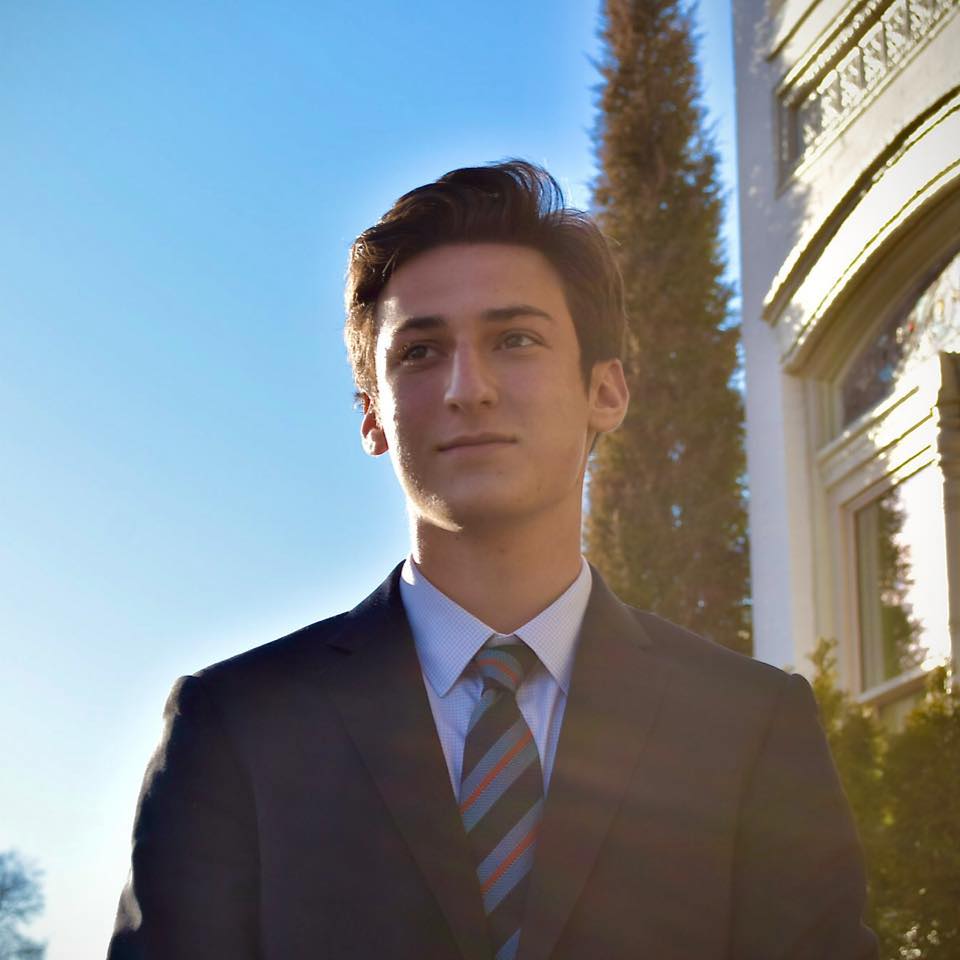 Asher Zemmel
Senior at the Ethical Culture Fieldston School
Asher is a Senior at the Ethical Culture Fieldston School in the Bronx, New York. He has worked on numerous political campaigns, started a Jewish political advocacy group, and was an intern at the Anti-Defamation League. He also has led efforts to reduce hyperpartisanship in New York and connect students with opportunities to get civically engaged.